1959 Thunderbird Convertible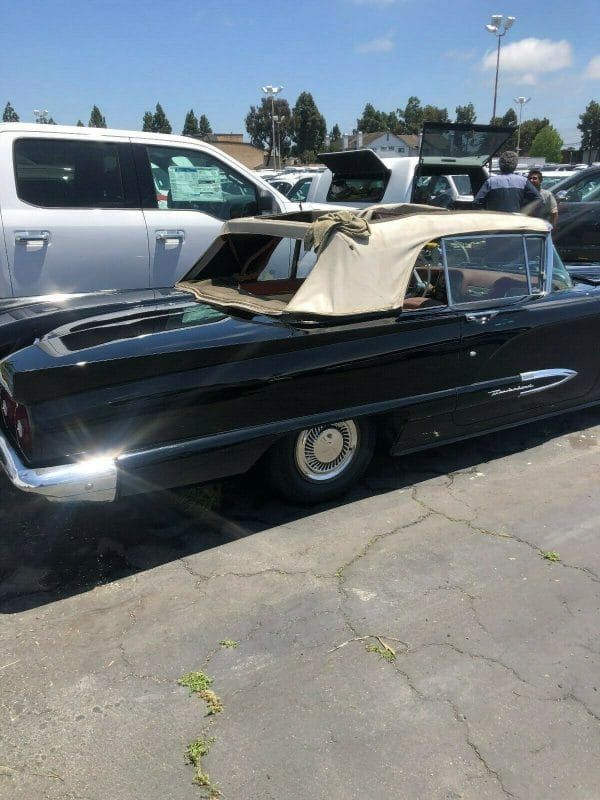 Here's a very interesting 1959 Thunderbird Convertible in California that the owner stated the car was removed from storage after a 45 year slumber! Which means, if my math is correct, this Thunderbird was out of circulation since 1974! That's a long time to be in storage and lots of bad stuff can happen, but it looks as though the storage was dry and the car has sustained minimal damage.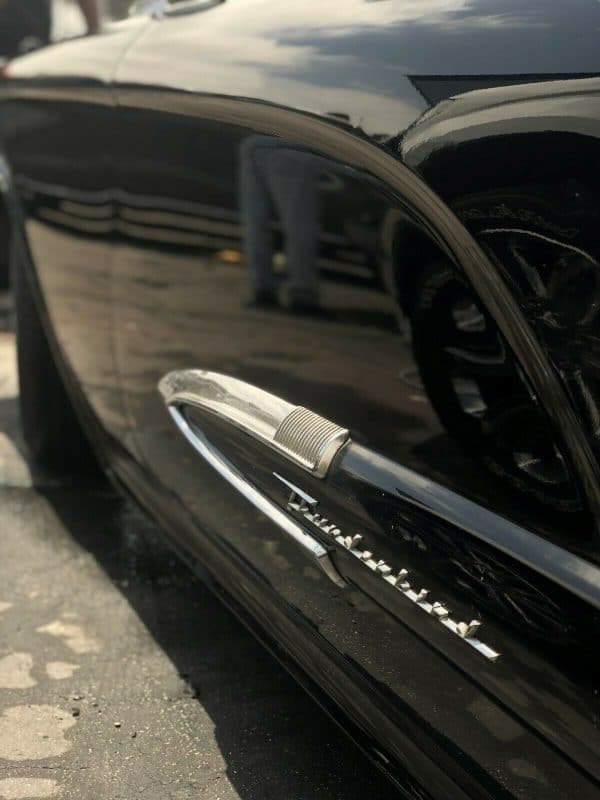 They state this is a two-owner California car that's been in CA all its life. It was pulled from storage, had new tires installed, new battery and new fluids (I hope). Supposedly it started on the first try, but they state the engine definitely needs some attention. Whatever that means, it could be as minor as a tune-up (this car does have ignition points) or it has a rod or main bearing thumping within somewhere.
There are no photos of the engine but I think all Thunderbirds had power steering, power brakes and automatic transmission.
This one has the 352 c.i.d. 300 horsepower engine, so no upgrades there. Still a nice driveable package.
Just from sitting so long, I would assume that engine seals and gaskets have dried out long ago, so you might have to pull this engine and reseal it at the very least.
Of course, it's going to need a new interior and a new top as you can see. Unless you're an experienced interior restorer, I'd hand this part off to an expert. Judging by the photos, critters (mice most likely) have infiltrated. You'll have to do a thorough cleaning, no matter how far you go with interior replacement.
The owner says the body is straight with only a few minor imperfections. The hood has some bondo – that could be trouble unless you're an experienced body restorer. They do mention there's no rust. Before purchase, I'd get this clarified – no rust anywhere – floor pans, trunk, wheel wells, etc.

The chrome and bumper condition looks pretty good. The finish might be good enough for a driver, but for a show car you might have to get them replated.
This is a photo of the car before they polished it. It comes with the original fender skirts – easily worth $150.
The interior looks pretty rough – definitely count on new seat foam to go along with the new upholstery. Looks like it has power windows – a nice option, although they say one of the windows is dead – not working.
The steering wheel isn't cracked, so you may be able to get away with a repaint.
All in all, this seems to be a really solid 1958 Thunderbird convertible.
No rust or obvious body damage and no modifications – this could be a real nice driver with a little elbow grease and a few dollars.
If you like the Squarebirds, then this one should make you smile.  It's in California, and seems like it might run long enough to drive onto a trailer. That would make it a pretty straightforward process to get it shipped to your home.
Cars & Parts For Thunderbirds!