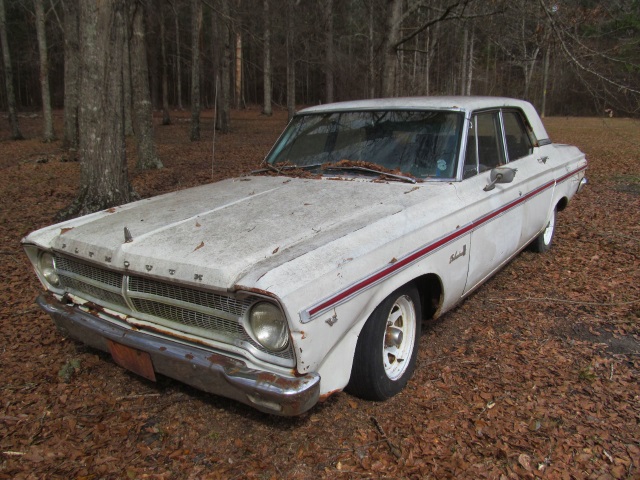 Why not a budget-priced 1965 Plymouth Belvedere 4-door for your classic car collection?
While arguably not the best looking new car of 1965, these old Plymouths were well-designed and well-build cars with plenty of performance.
This Belvedere comes with a V8 engine and power steering. Plus the body doesn't look to have much damage or rust. The bumpers look a little tarnished though. But, for a starting price of $500 and no reserve, this old guy could turn out to be a heckuva bargain for the right person!
Don't automatically turn your nose up at a 4-door. I know that prices for hard tops and convertibles are out of reach for a lot of up. And for those who just want to tinker on an old machine and drive it when they feel like it – these old 4-doord are available and are plentiful!
See More Plymouth Belvederes HERE!
[wordbay]Plymouth Belvedere[/wordbay]