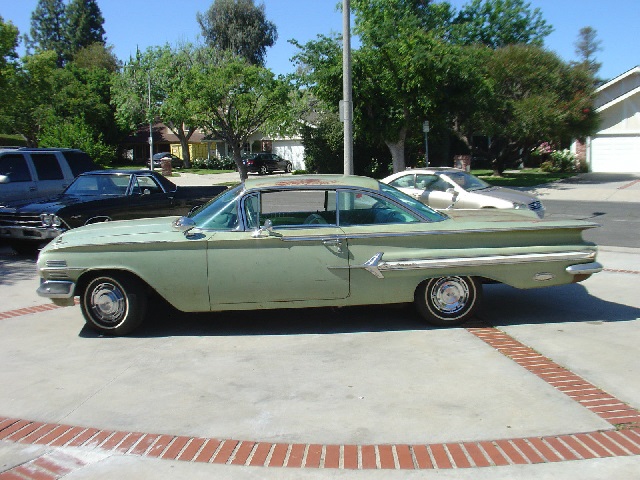 Here's a really nice bubble-top 1060 Chevy Impala that's not been repainted. It looks to be not messed with in any way at all – that's amazing to see something like this these days. You can see the body's original condition – no fillers or fixes, just an honest car!



Now, these old Impalas are great collector cars and even though the 1960 isn't as outrageous as the 1959's, it still presents a really nice, simple and easy to work on cruiser from the old days.
See More Impalas HERE!