Here is probably one of the best looking, prettiest Plymouths of the 1960's – this 1966 Plymouth Belvedere convertible.
This car is in Broomfield, Colorado (a suburb of Denver) so it's most likely a rust-free original if it's been in Colorado all its life. A quick chat with the seller should confirm that. You will find this Belvedere on eBay HERE.
Looking at the exterior, all the body panels line up, there's no obvious rust or body damage that meets the eye, and the seller confirms there is no rust. The paint looks to be in good shape, although we can't get enough detail from the photos to really analyze the quality. Based on the age of the car, I would guess it's had at least one repaint over the years.
The soft top looks to be in excellent condition, and judging from the switch on the dashboard, the top is power-operated.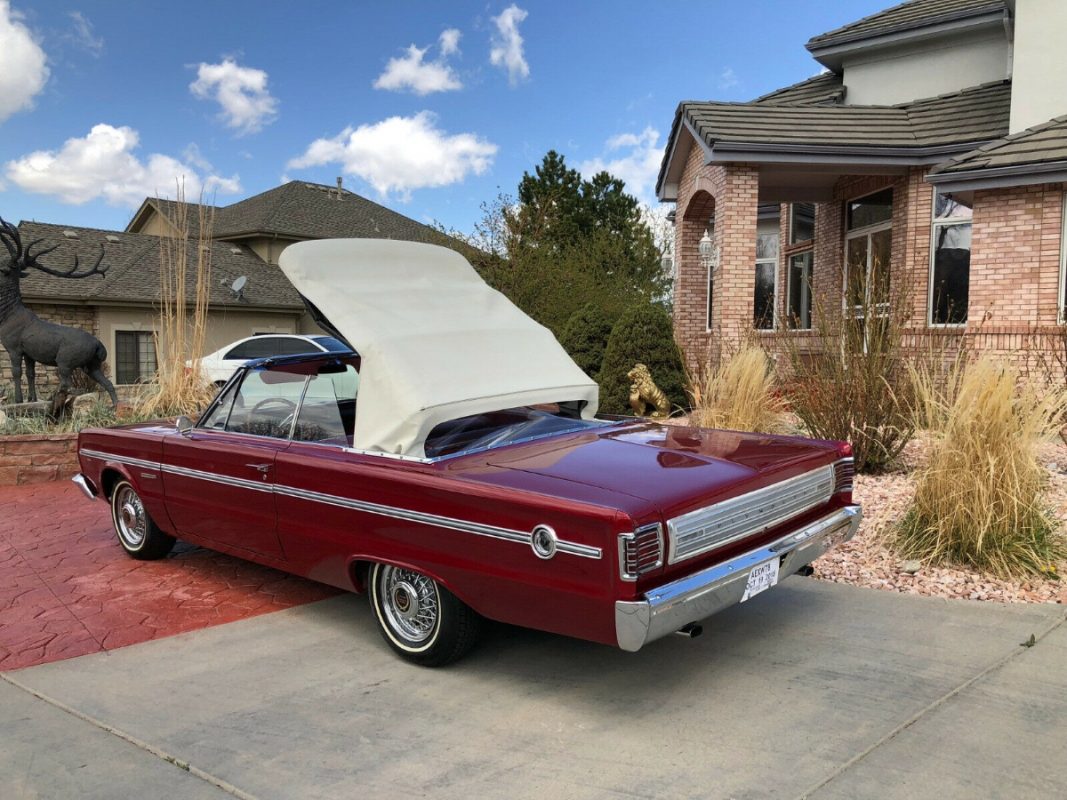 There is no way to determine if there has been any body previous damage or rust repair over the years – an in-person walk-around might be able to see if this Plymouth has anything in its history that might suggest this type of damage.
There is no missing trim, the chrome and stainless steel is shiny and clean, so you won't have to worry about locating any hard-to-find trim pieces for this 1966 Plymouth Belvedere Convertible.



We can't see into the trunk from these pictures, I would hope the seller would offer a picture of a nice, rust-free trunk that looks as good as the rest of the car.
The biggest non-original thing seems to be the engine. The seller states this Belvedere originally was equipped with a 318 cubic inch V8 but now has a 383 cubic inch V8 of undetermined vintage. If you're looking for a totally original car, this engine swap would be a big demerit.  But the install looks clean and definitely gives this mid-sized Plymouth some extra get-up-and-go that the little 318 could never deliver.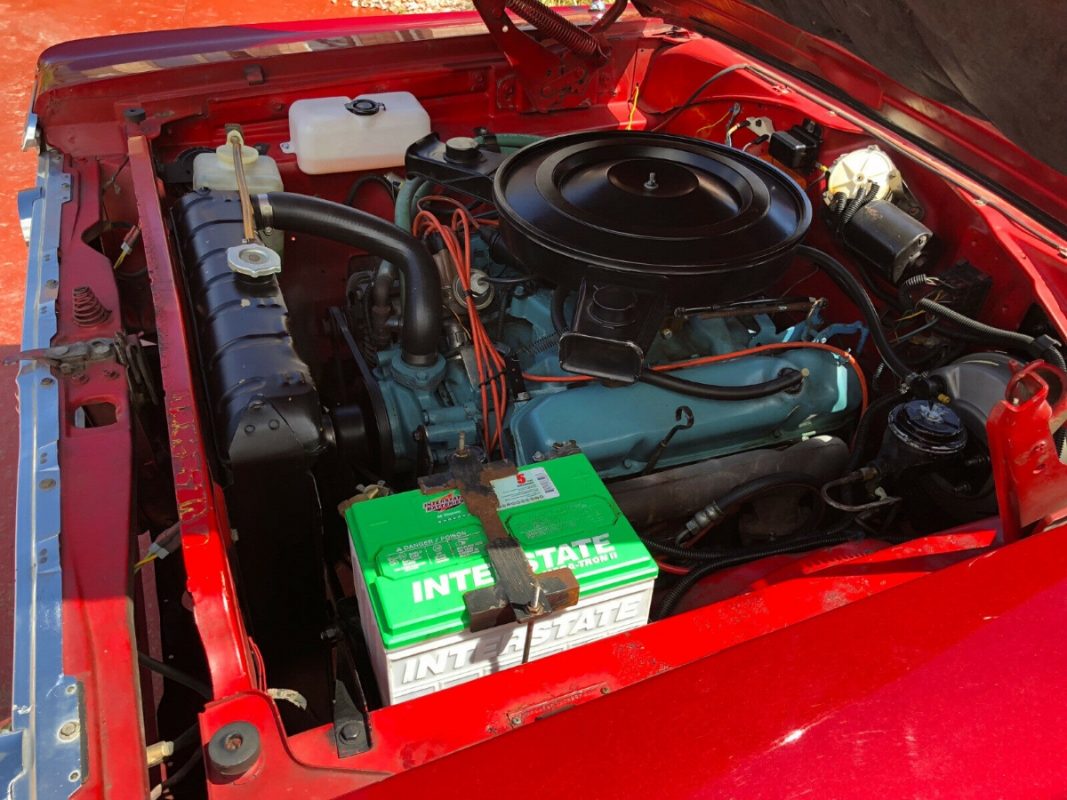 From the photo above, we can see this Plymouth Belvedere has power brakes (single circuit master cylinder) and power steering – both big plusses in my book.
The seller is selling it for his father-in-law and states that the car drives just fine, transmission shifts great and that it has a Sure-Grip (positraction) rear axle. He also states this would be a "fly in and drive home" car, perhaps you could get someone from a local car club to give it a thorough inspection to confirm?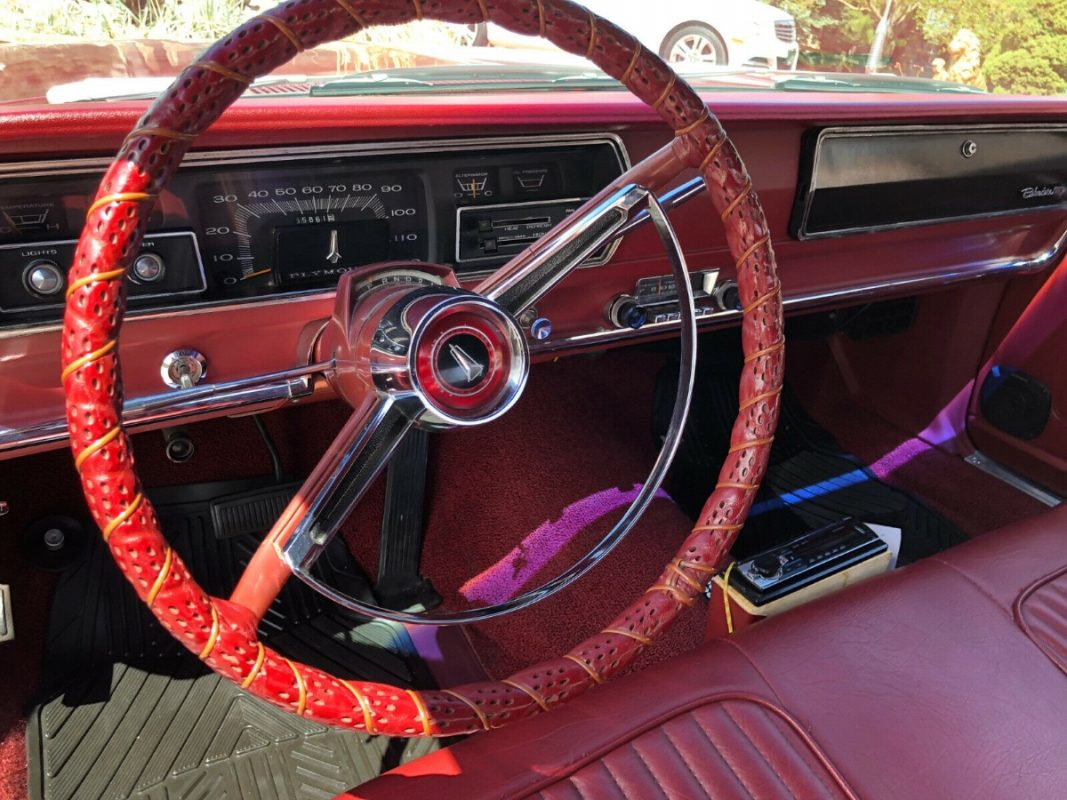 The interior looks to be in great, unmodified condition, with nice upholstery and a dash that has no cracks that I can see.
Is this 1966 Plymouth Belvedere convertible a keeper? It sure looks that way – it might be worth checking out.