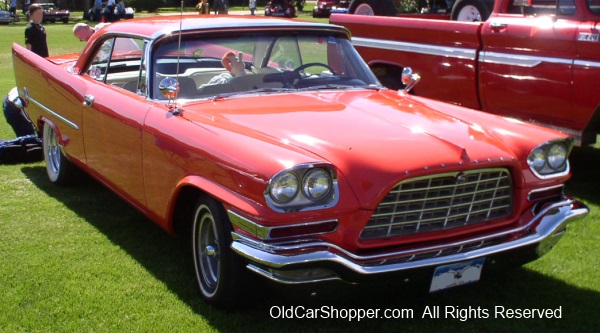 Old Car Shopper is the place where I get to showcase what I like. Cars like the 1959 Pontiac Catalina Convertible. Or, one of my very favorites – a 1959 Thunderbird convertible.  I try not to be "trendy," just the great ones!
Swap Meets – Do You Go?
I like to go to swap meets to find parts for my projects. One of the biggies is the Tri State swap meet in Denver, CO – click here to see where I went in 2017.
I live in Colorado and I haven't been to the big Hershey swap meet. Maybe this year?
Buying Cars Online – It's The Future!
The way we look for and buy cars has changed radically in the last decade. Online "for sale" websites such as eBay.com and craigslist.org and even youtube.com have made it possible to purchase a collector car thousands of miles from your home with almost as much buying confidence as purchasing an old car down the street.
Looking at images and videos in real-time are almost as good as physically walking around that old classic. In fact, you can consider literally thousands of cars in just one evening – from the comfort of your home, the virtual experience is that good.
I love to look at old cars for sale. That's why I created oldcarshopper.com. All cars you'll find here are curated to a my personal tastes.
No garage queens, no un-affordable dream machines. I like to show cars that you can actually buy!
But all are great old cars that anybody would be proud to have in their garage.
Collector Car Parts – eBay Is A Great Place To Find Them!
If you've got an old car – a collector car – then you will definitely need parts! As the internet has really opened up this hobby, eBay is my go-to place to locate that hard-to-find part for my projects. One of the hardest things to find are vintage car radios. But you can find them right here – all organized by make and year.
You can find practically ANY part you need on ebay. Not only used, OEM parts – often suppliers and manufacturers will offer a special on something you really need!
Good luck with your search – and your projects!
Dan