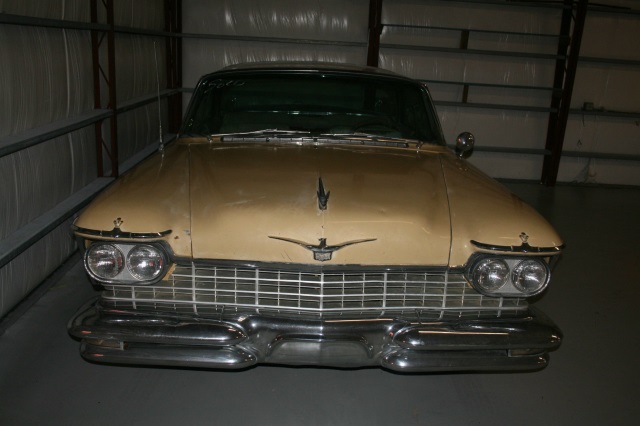 The "Forward Look" came on hot and heavy for Chrysler in 1957, and the Imperial, a separate make and division within the Chrysler corporation since 1955, was no exception.
For 1957 Imperial got its own platform, different than that of any other Chrysler division.
Unlike the rest of the other divisions such as Plymouth, Dodge and DeSoto, the Imperial kept its perimeter frame rather than go unibody as the rest had. One interesting note – the Imperial was the widest of any of the Mopar divisions. In fact, the front seat width at 64″ was unsurpassed until the 1971 – 1976 GM full sized models.
As the flagship of Virgil Exner's "Forward Look"  styling, the 1957 Imperial enjoyed a sales boost to over 37,000 cars, easily the Imperial's best year ever.
With arguably the best of the 1950's design cues, luxurious appointments, contemporary performance and the rarity that goes with relatively low production numbers, the 1957 Imperial is a great way to enjoy the 1950's in a strong automotive statement that will put a smile on your face!
See 1959 Chrysler Imperials on eBay now!