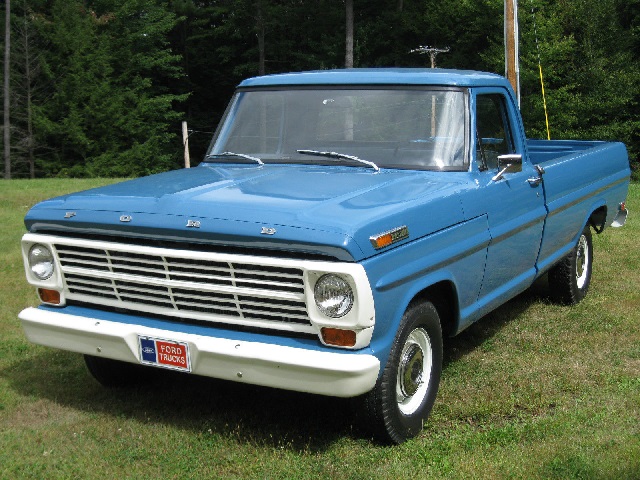 Here's another affordable collectible – the evergreen 1969 Ford F-100 pickup! These old Fords are every bit as well-built and as good-looking as their Chevrolet counterparts of the era, but they don't get the recognition (and high prices) of the Chevy C10 series. That's a good thing for us who are looking for a great collectible from the 1960's, but can't afford the high prices.
Ford trucks have always been known for top quality and longevity, and this 1969 F-100 is no exception.
My personal opinion after owning both Chevrolet and Ford pickups is this; the Fords are definitely more comfortable with the Twin I-Beam independent front suspension, and the Fords turning circle if much smaller than the conventional Chevy C10.
Look at the low pricing on this F100. It's a low-mileage pristine collectible that looks fantastic – and it's at a fraction the cost of a c10.
You may want to consider a Ford F100 from the 1960's as your next collectible truck as their prices are low but their desirability is sure to grow as more and more collectors turn to them vs. the Chevrolet c10.