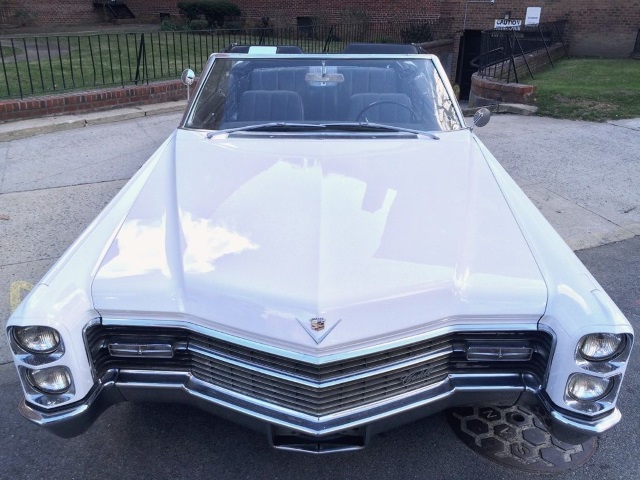 At Cadillac in 1966, the DeVille series was brand-new, and a convertible along with a pillared sedan were a part of the great new series.
At a massive 129.5″ wheelbase, the new DeVille series replaced the Series 62.



The 472 cubic inch  V8 engine with 375 horsepower was the industry's largest engine for 1966 – you couldn't get a bigger engine!
Just by looking at this 1966 Cadillac DeVille convertible you can understand why Cadillac was always "The Standard of The World." Superb styling with classically stacked headlights with a touch of fin at the rear completed the timeless look.
And with GM engineering and their meticulous attention to detail, the Cadillac Deville Convertible was a car for the best of the best!
The Caddy Convertible is all classic convertible in the largest form possible.
And the great news about these old Cadillac ragtops is that prices are still reasonable for a mid to late 1960's convertible, with a #3 car being valued at Hagerty at $23,400.