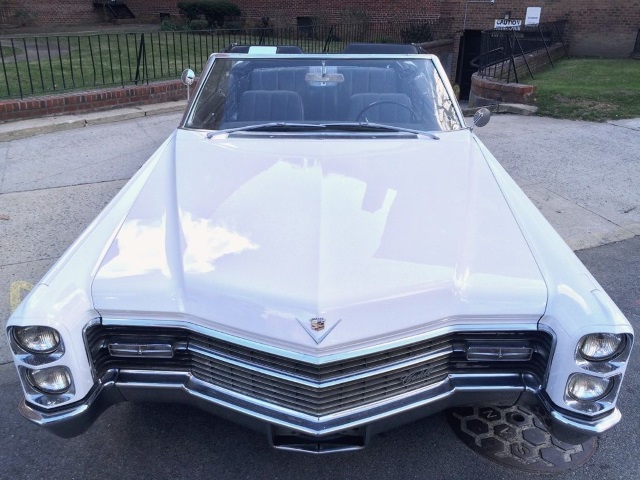 Just by looking at this 1966 Cadillac Deville convertible you can understand why Cadillac was always "The Standard of The World." Superb styling, great GM engineering and a status second to none were all it took to be the best.
From the stacked the stacked headlights in the front to the vestigial fins on the read end (left over from the excesses of the 1950's) the Caddy Convertible is all classic convertible.
And the gret news about these old Cadillac ragtops is that prices are still reasonable for a mid to late 1960's convertible!