1959 Pontiac Catalina 2-Door Hardtop
This is a pretty nice looking 1959 Pontiac Catalina.
While the color combination is not too exciting (IMHO) it is a 2-door hardtop and has the bubble top rear window that everyone loves on these late 1950's and early 1960's GM cars.
True story – a friend who was a 13 year old boy in 1959 took a trip in the back seat a friend's 1959 Oldsmobile bubble top (like this car). He was in the back seat and the sun was shining just so that he got quite the sunburn – while riding in the car!
While the beige would do an old-man Toyota Avalon proud, the white top adds a nice look and relieves some of the boredom of the lower color.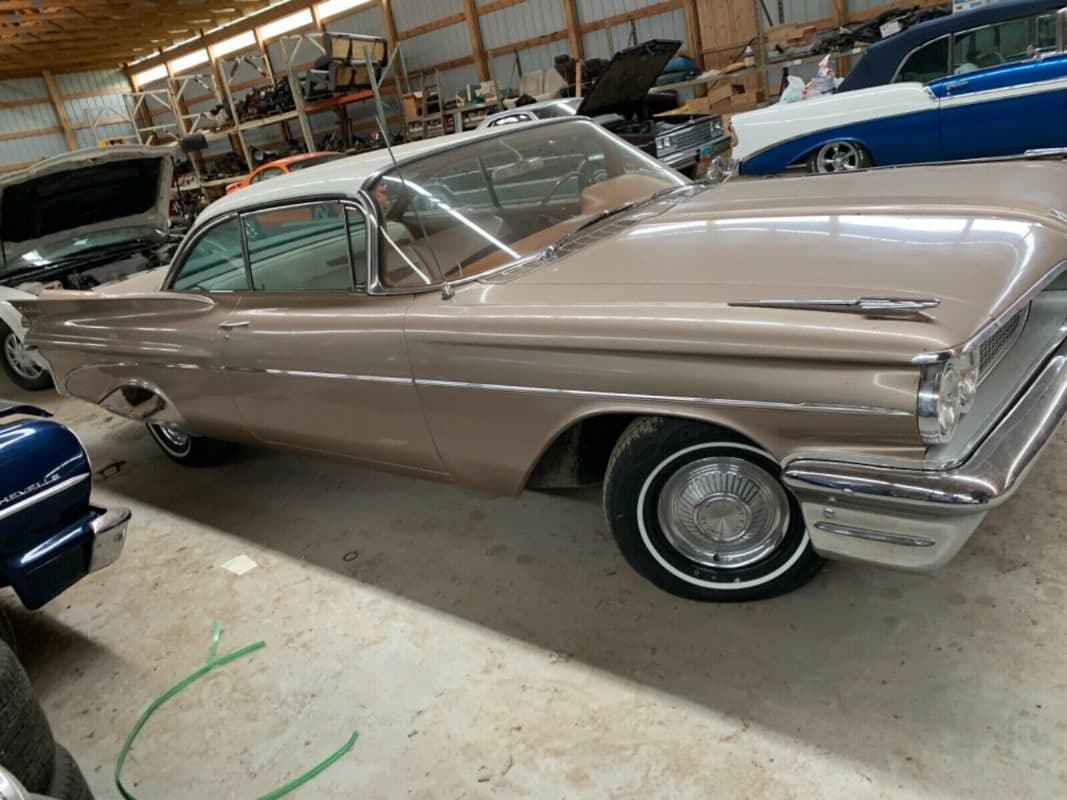 The seller states that it was originally from North Dakota, so I would be a looking for rust. This Catalina looks to have been garaged most of its life and has only about 66k miles (I assume that the odometer has not turned over) so maybe it really is rust-free.
The trunk looks clean with an original floor mat. It would be nice to see a few photos with the map lifted so we could see the sheet metal below. Even the factory cardboard is still on the sides!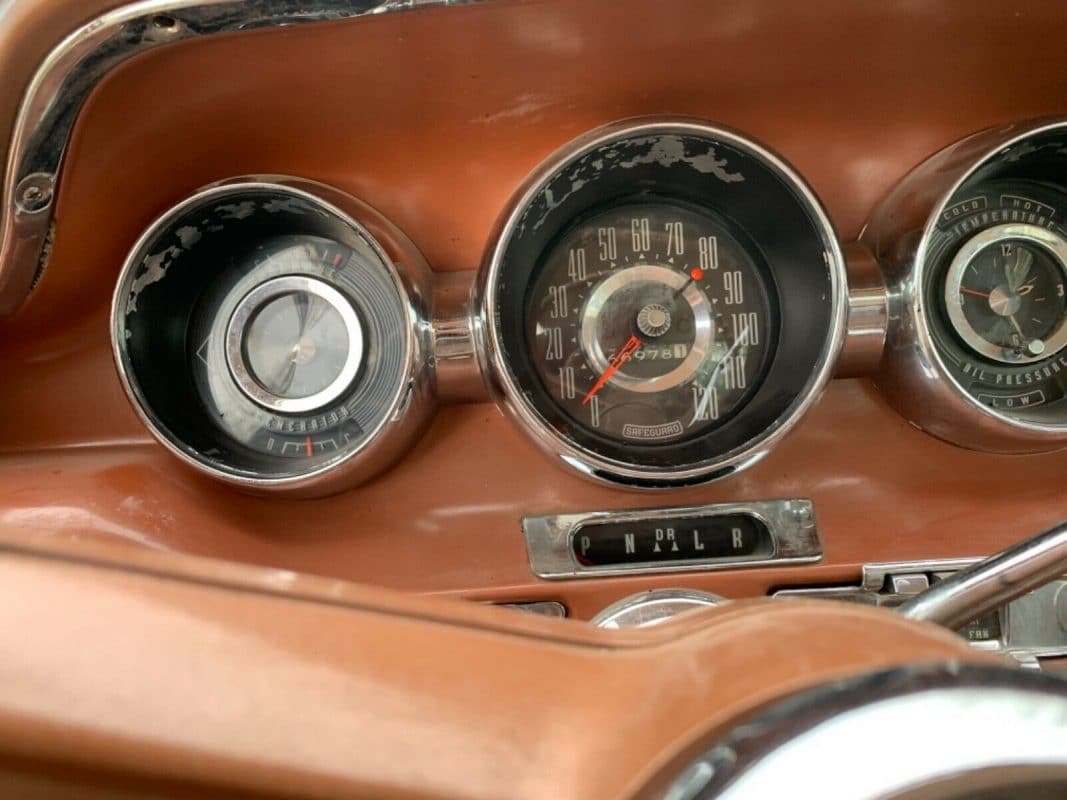 The interior looks to be in superb condition – looks to be redone recently – or original? Would the factory have such messy stitching on the top of the passenger seat? The headliner looks good too – no sun bleaching or water damage.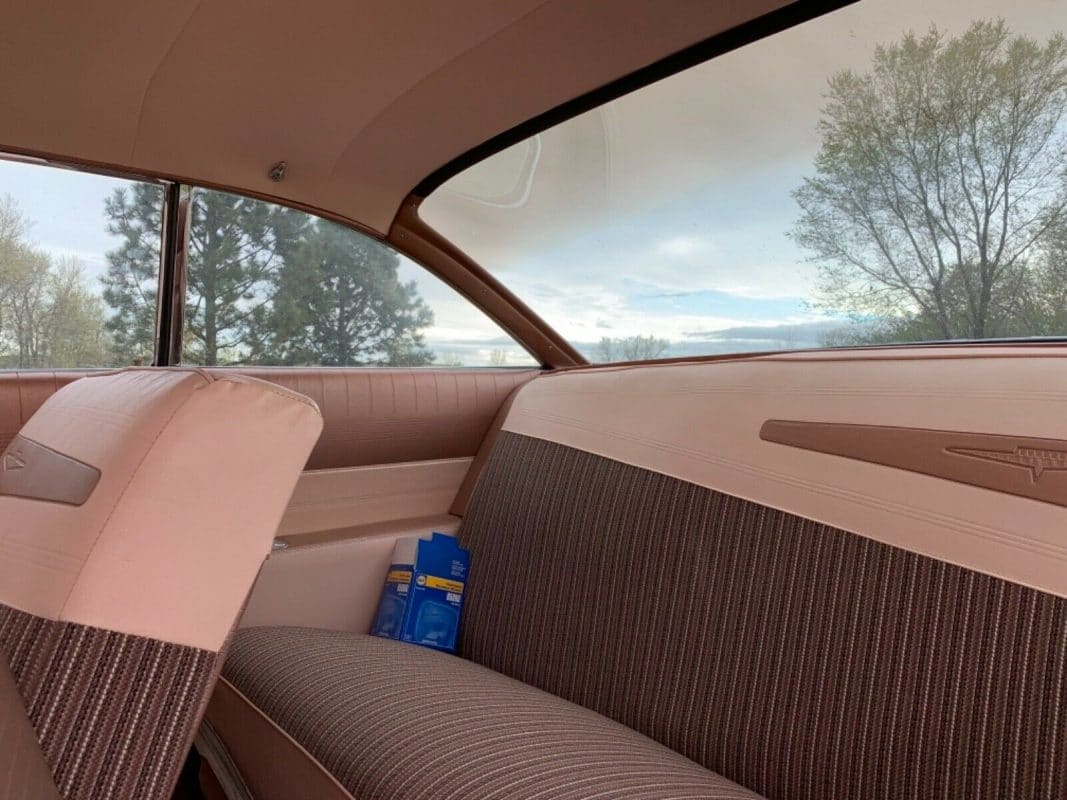 Here's where things go downhill for me. This was the first year for the Pontiac 389, can't tell for sure if it's 2 barrels or 4, but either would be fine. The problem here is the lack of power steering and power brakes – both necessary for such a large and heavy car. To retrofit such equipment would be expensive!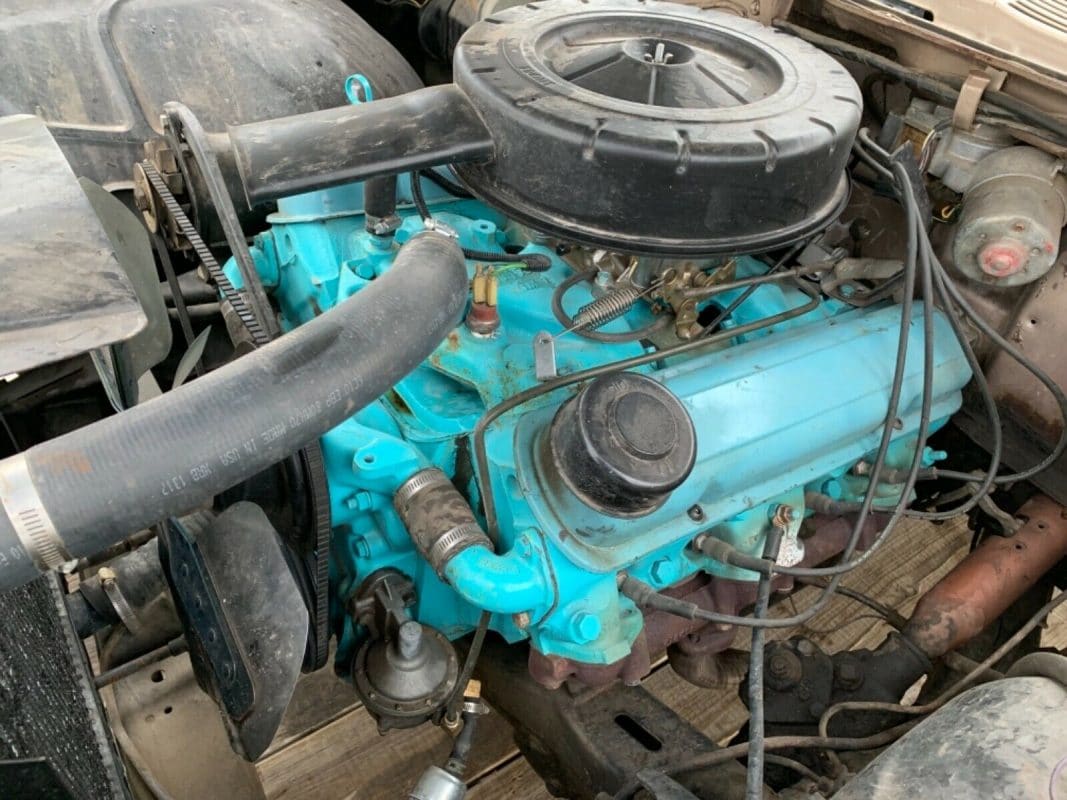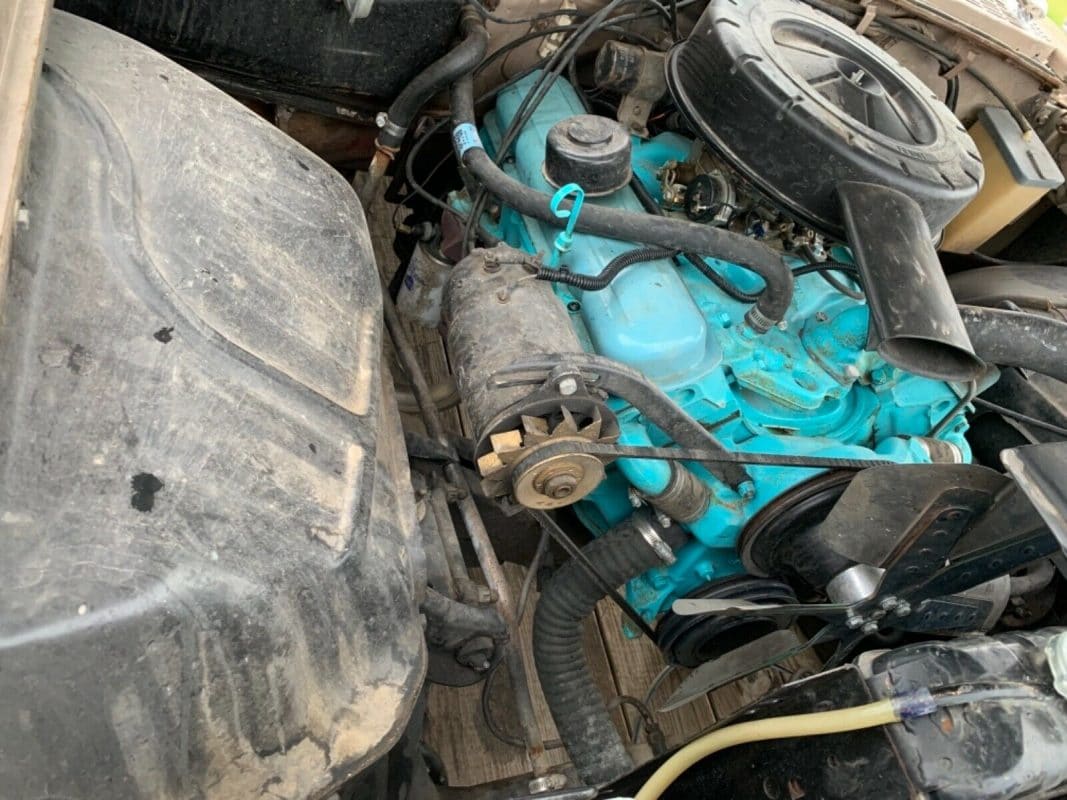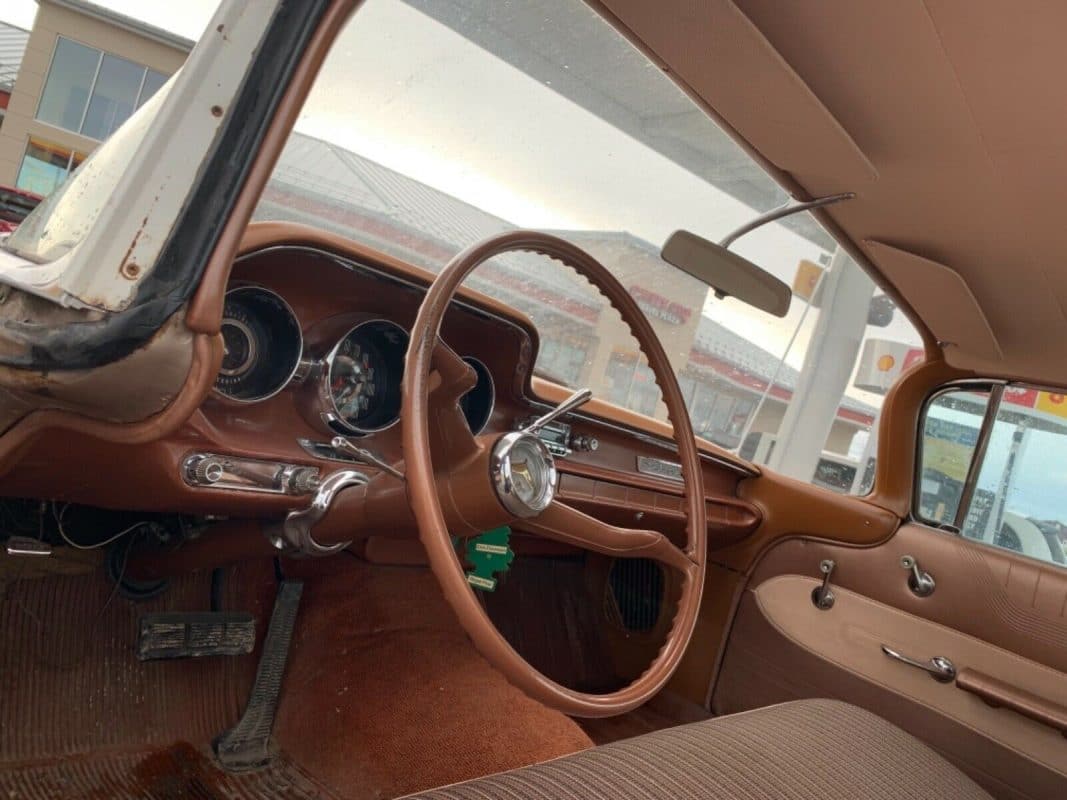 Here is the front seat and again the upholstery looks to be in great shape except that the patch of gray insignia on the white is missing. Also, I wonder if the color in the photos is off or is the dash really orange while the rest of the interior is another color?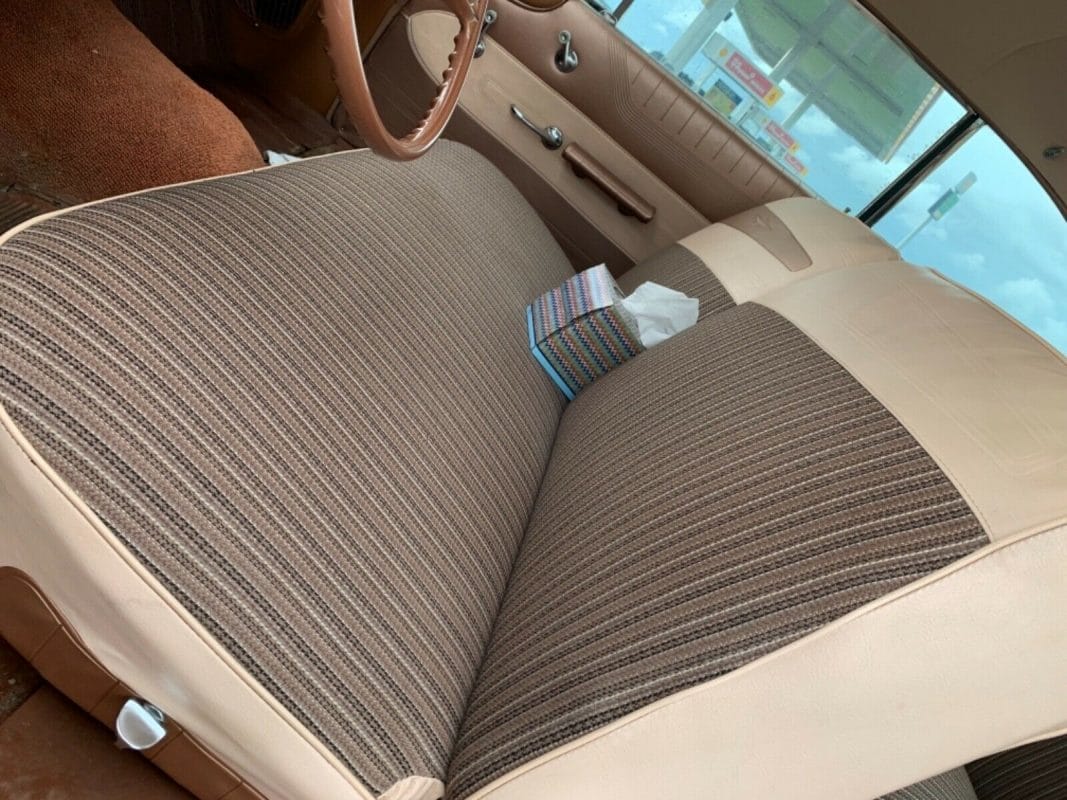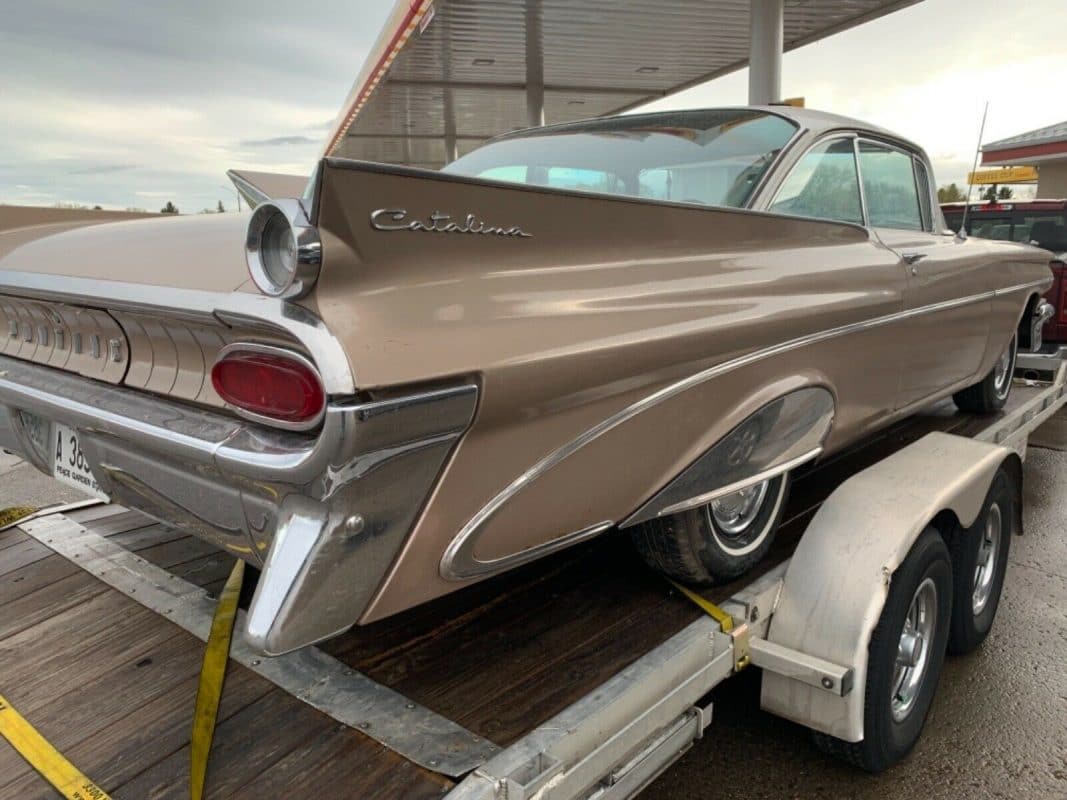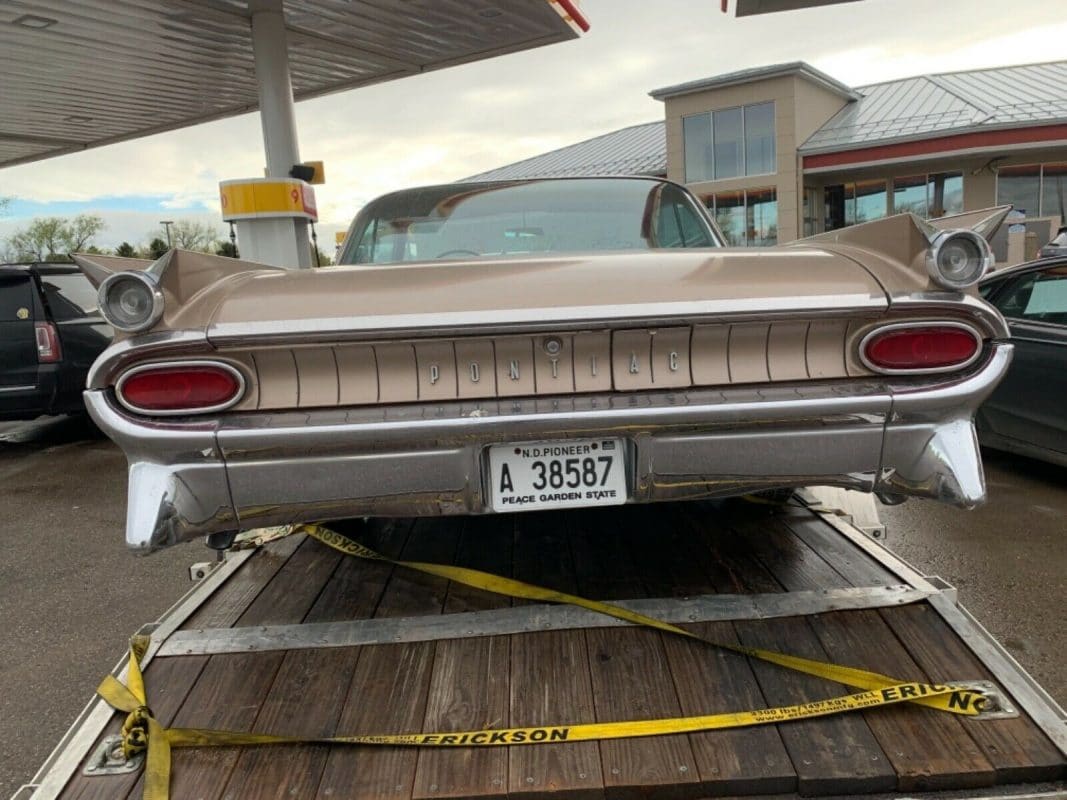 All in all a pretty nice original looking 1959 Pontiac Catalina!