1969 Dodge Super Bee
There's no doubt – Mopars of the 1960's are pure magic in looks, performance and price, so I thought this 1969 Dodge Super Bee deserved a closer look!
Since way before the 1964 GTO, car manufacturers knew that by putting a large engine in a relatively small, light and cheap body, great happiness would result and the motoring public would often buy the cars.
Well, the 1969 Dodge Super Bee is really no different than other muscle cars of the era – a big, powerful V8 engine in a mid-size body, the relatively low production numbers (7,844 made in 1969 according to Hemmings) make this car quite rare these days.
So, anytime one of these Super Bees comes up for sale – we want to take a look!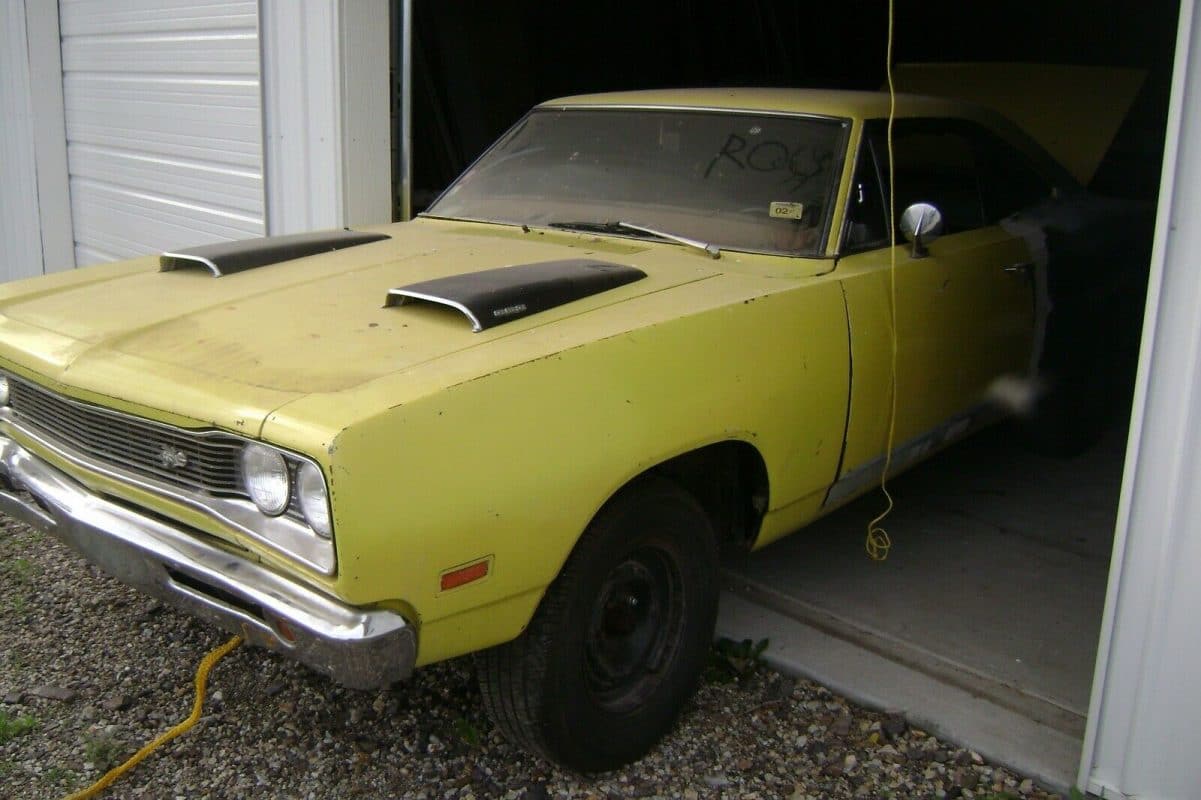 Right away,we see that this old Dodge does not move under its own power, hence the tow rope in the bottom-left of the photo above.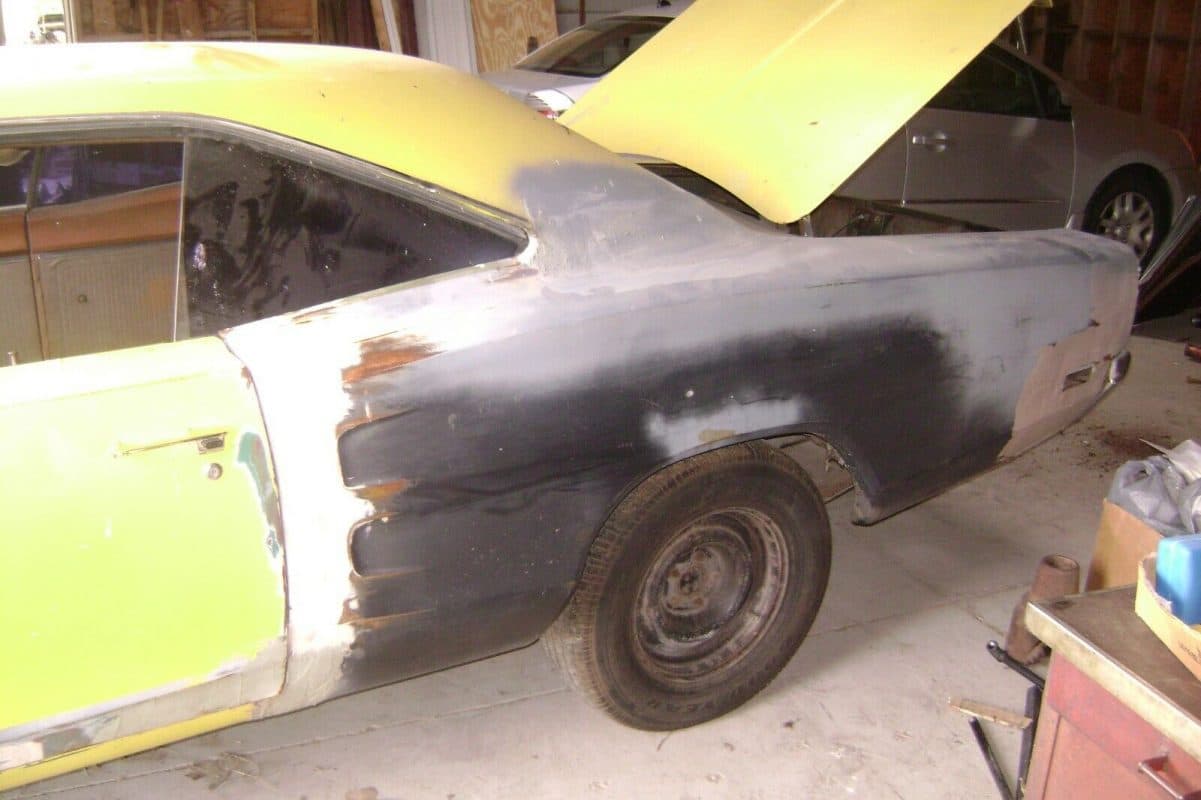 The left rear quarter panel looks to have some damage. You can see the bondo glopped on way at the back, but you can't run your hand down the side to feel what's really going on. Does this 1969 Dodge Super Bee need a new panel?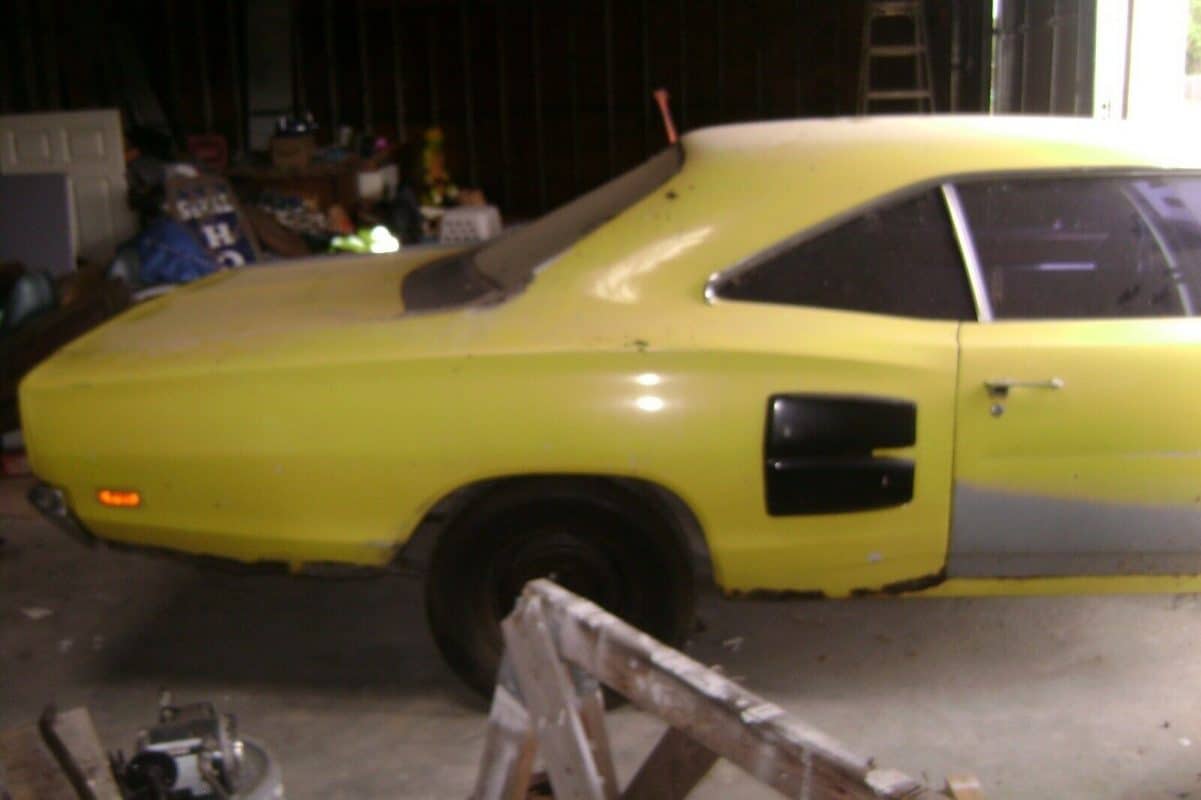 I see a lot of rust at the bottom of the right rear quarter panel. I can't see what the paint may hide – any underlying damage here?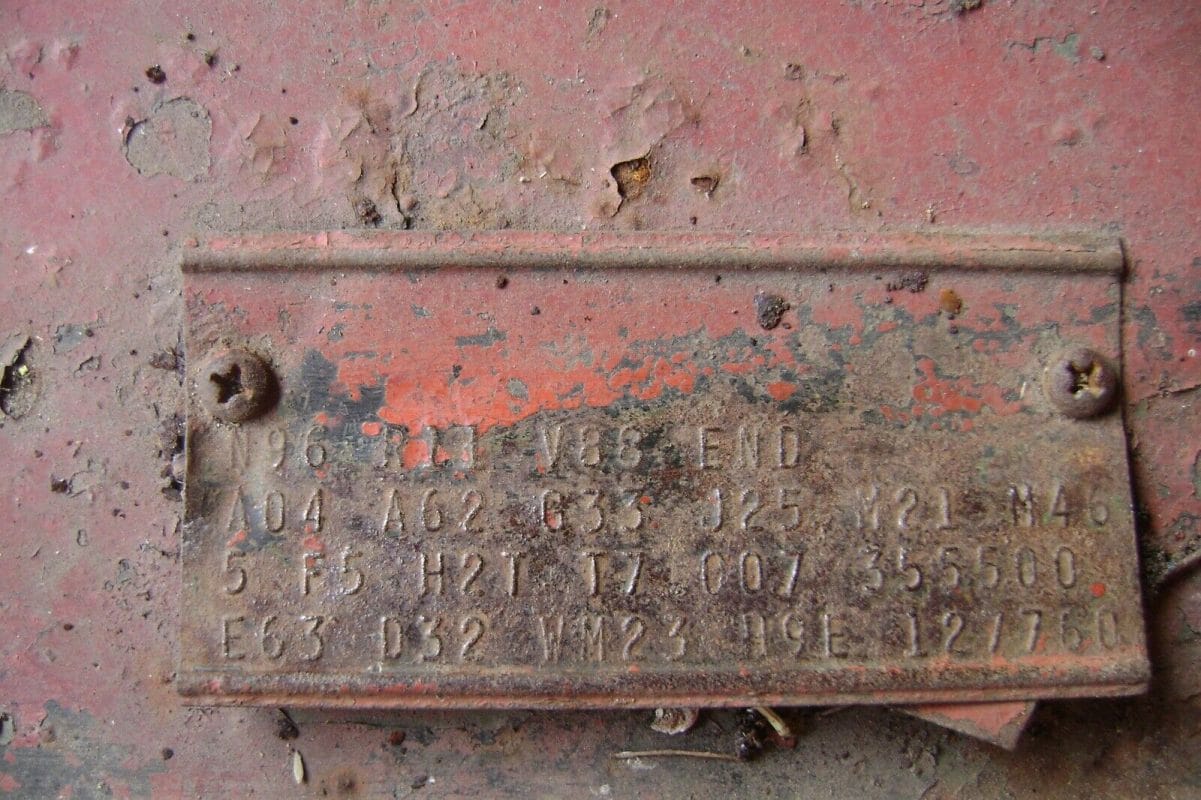 I nice shot of the VIN plate.  I always thought VIN plates were always riveted on – to prevent fraud. I guess not as I see other Super Bees VIN plates are screwed on. You will need some help deciphering this plate – go HERE for help.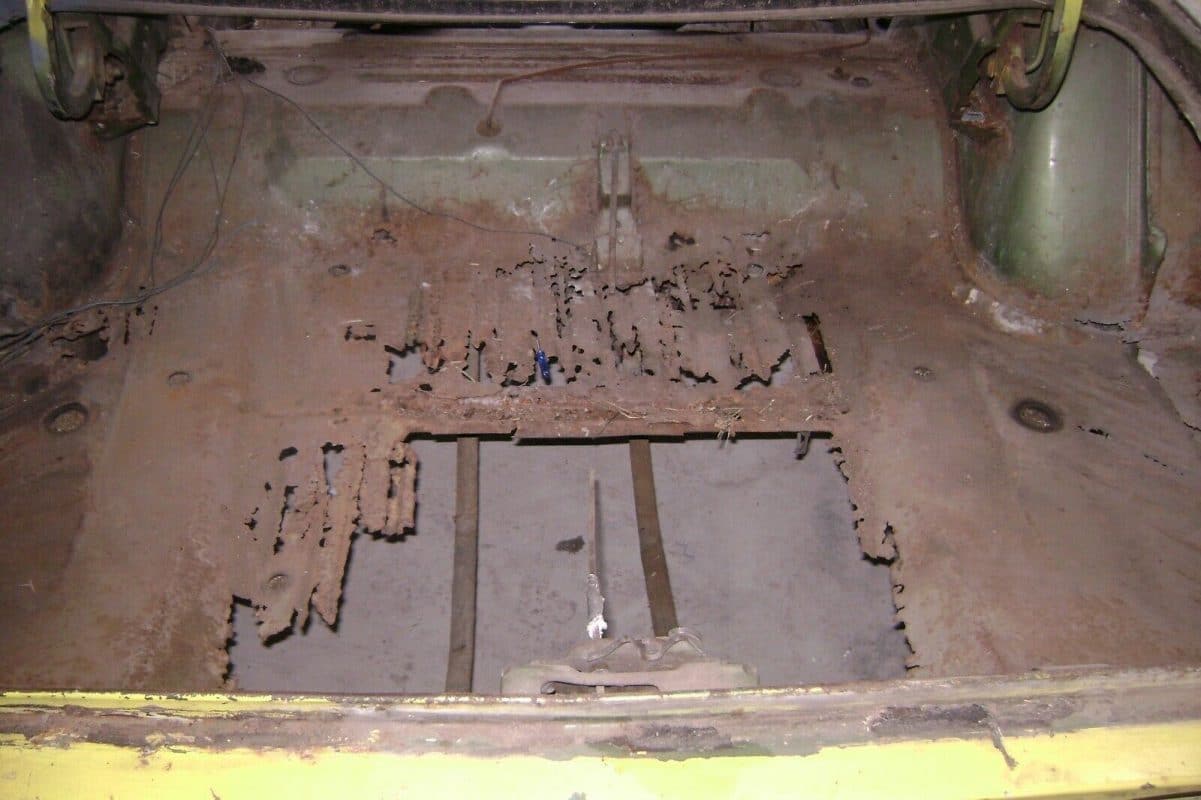 No surprise here – trunk floor is gone! You can get new sheet metal which is relatively easy to weld in, but since this Dodge B-Body is a unit body, how is the rust in the structural members?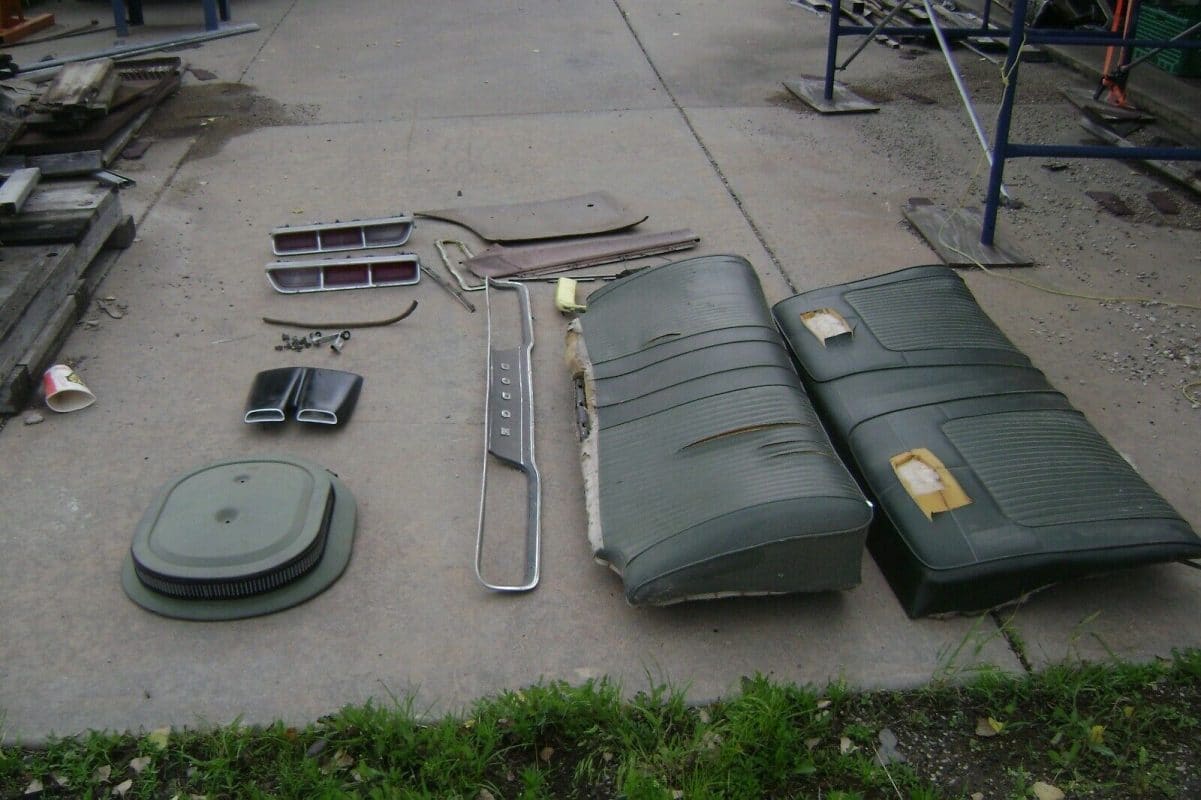 Looks like you get at least one seat and seat back plus a few other goodies, I wonder how many other hard-to-find interior parts you're have to find? I'm guessing if that air cleaner is original to this car, it's probably worth a bundle. The restoration on this Super Bee could get expensive!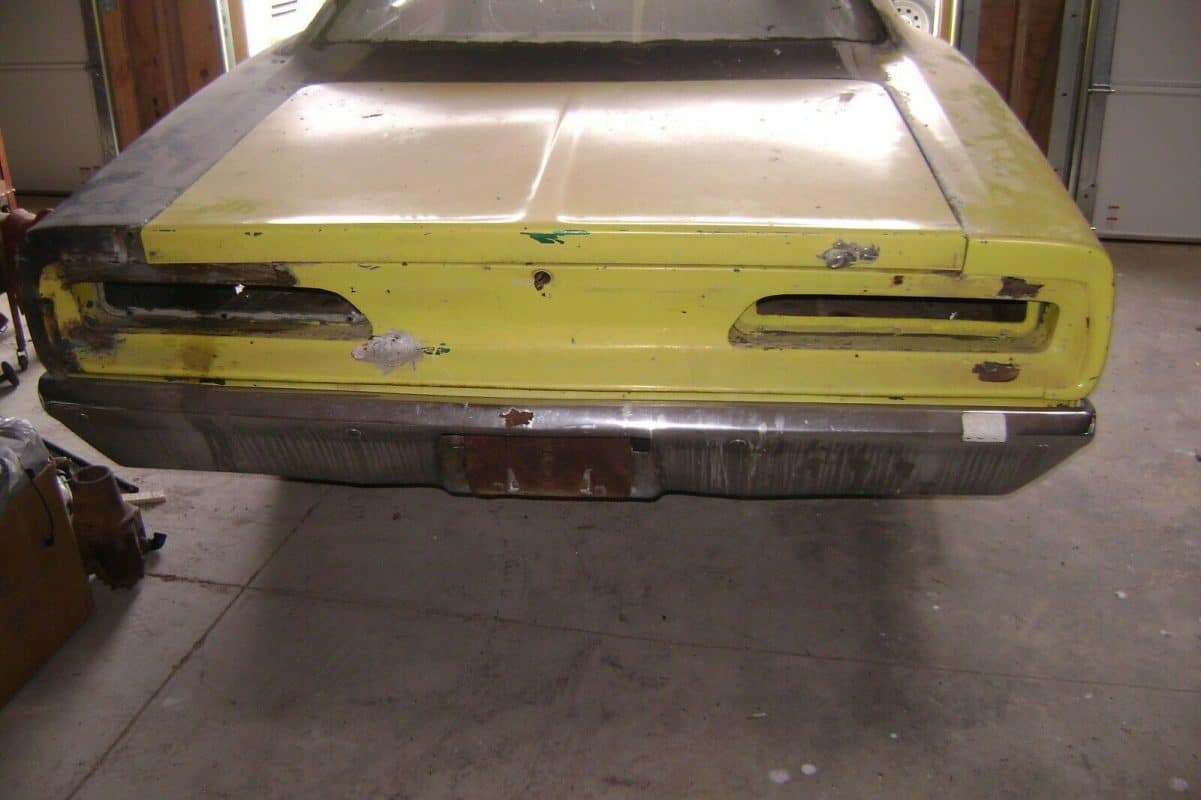 The rear looks relatively intact, but it's hard to tell from these blurry, low-quality photos. I'm still concerned about the amount of rust I see.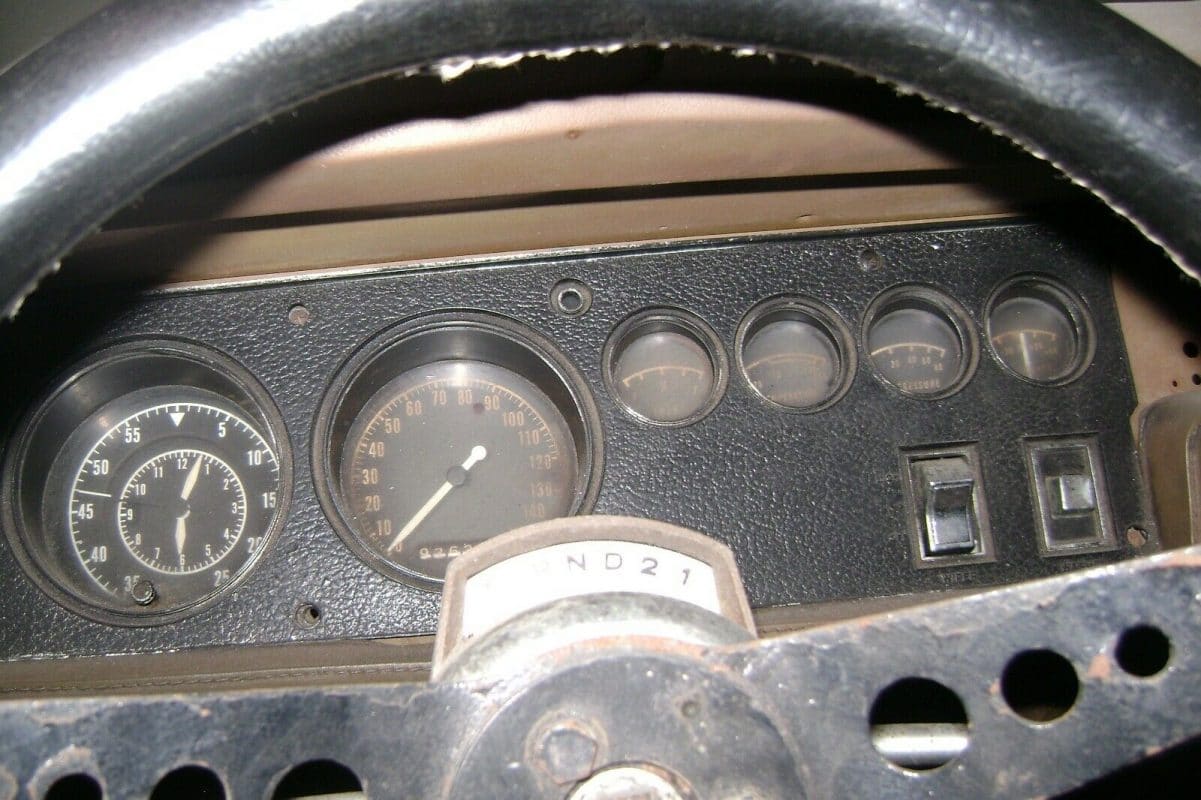 While filthy, the dash looks pretty good – including the tic-toc-tach, a real neat (and rare?) option for these old Dodge Super Bees and other Mopar cars from the era. Nice touch!
The owner says that this 1969 Dodge Super Bee was originally a column-shift car! Remember – the Super Bee was based on an inexpensive Dodge B-body, and most automatics of the era were column shifts. He doesn't state if the car was originally a column-shift manual – did the column-shift cars continue up to 1969?
But he does sat that the floor pan was cut for a 4-speed transmission and that it does have a clutch pedal. Does that indicate the after market addition (cut a hole in the floor) of a non-factory 4-speed manual transmission?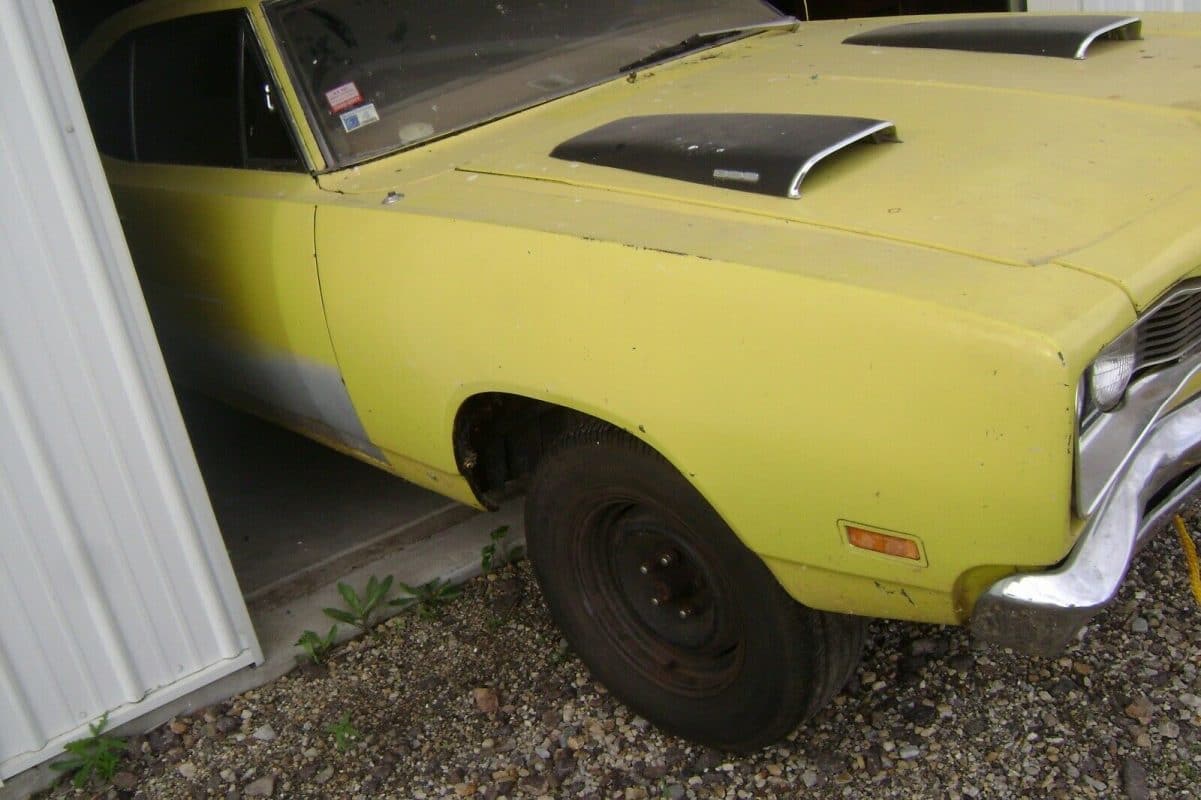 Front The front sheet metal looks ok from what I can see. No obvious rust but as I've noted above we can't see bodywork under the paint (no – that's definitely NOT a factory paint job!).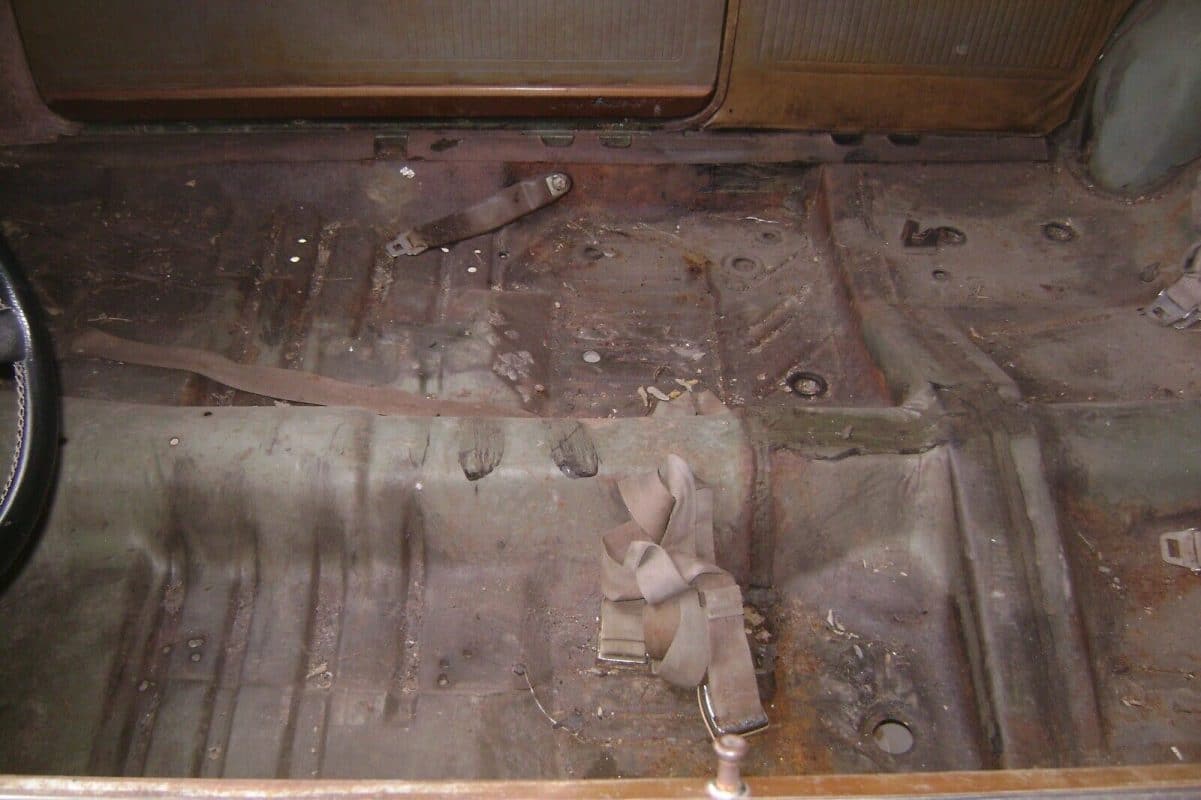 Here's some good news – floor pans look ok, at least from the top! Doesn't look like a lot of water has gotten inside this old girl (with the exception of the trunk). But before I get real interested, I'd like to know for sure that this 1969 Dodge Super Bee comes with both front and rear seats. From the abbreviated parts photo above, it looks to h=include at least one seat.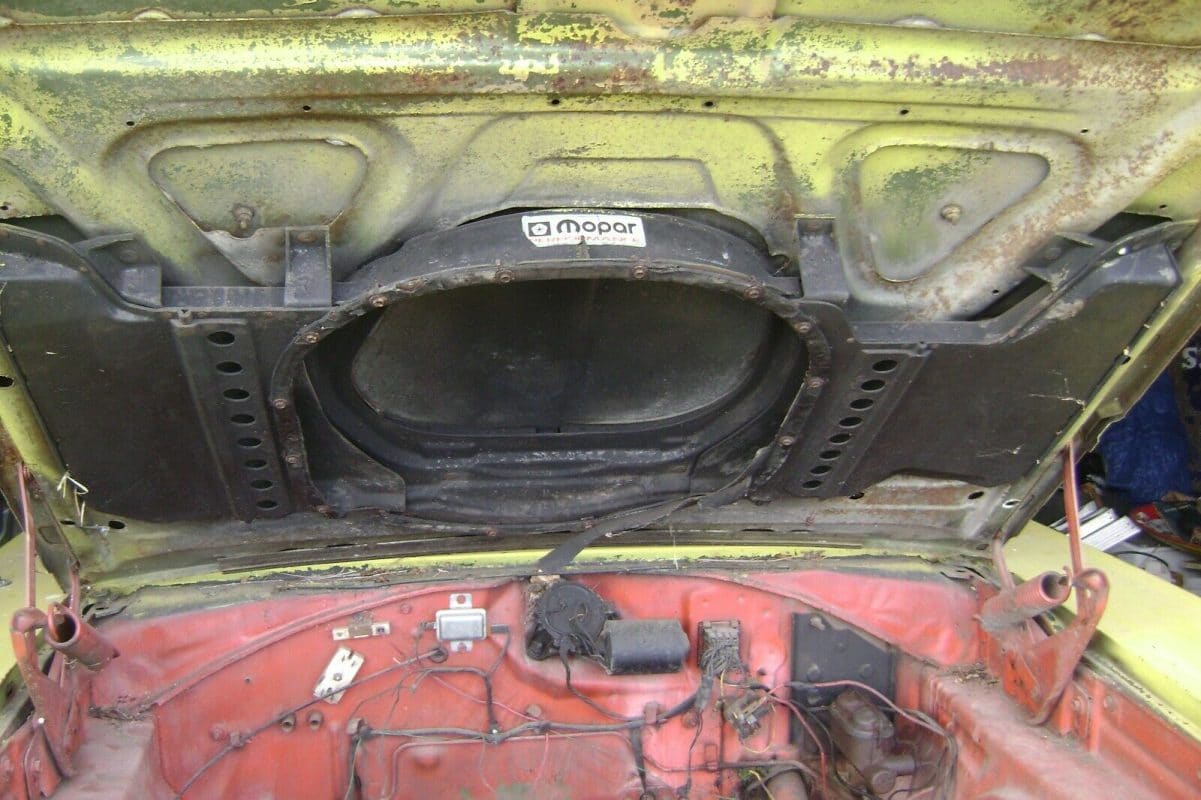 Now we're getting somewhere on the original body color! Could it be that this Super Bee was an original red in color? Whoever painted the yellow was not thorough and did not paint the engine bay. Only the VIN plate will tell for sure, but you can bet this old Dodge did not come from the factory in yellow!
The owner states that this car was originally a light green – so even the red was a repaint? Probably best to strip all of the paint off before you get serious with any repaint ideas.
This 1969 Dodge Super Bee doesn't have its original powertrain – a big demerit if you're looking for an investment car. The owner states that he has a 1970 383 that "will be available to the buyer," but if you're looking for an original car, this isn't it.