Had a great time at the 2017 Tri State Swap Meet in Denver, CO a couple of weeks ago.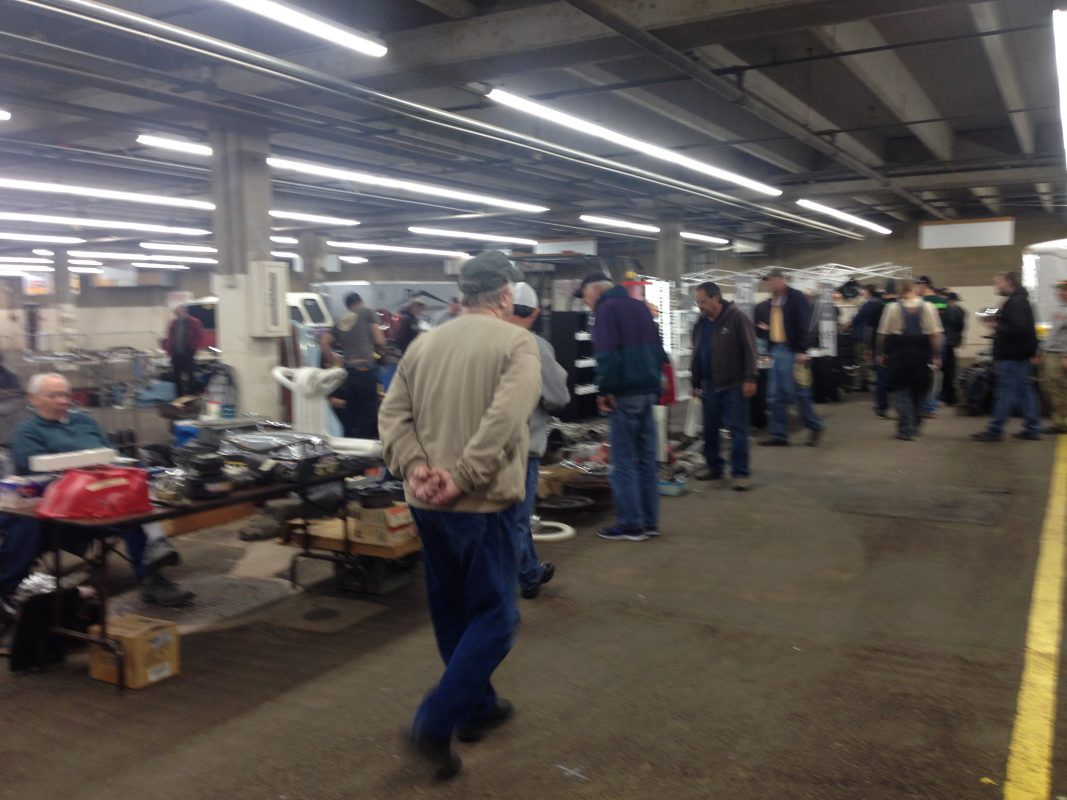 Three of us drove up from Colorado Springs, me, Steve & Greg) and we got there around 7:30am. The swap meet opens at 8:00, so we had to wait some to get started.
We were easily able to find parking on a side street East of the National Western Stock Show building where the swap meet is always held each year in February. Just about a 10 minute walk, we found ourselves in a fast-moving line on the outside of the building. Fortunately the weather was warm this year so it really wasn't any hardship to stand outside for a few minutes.
After paying our $10 admission fee, we had to wait (inside) until exactly 8:00 before they would let us into the swap meet. We sure weren't disappointed!
As usual, the swap meet was packed with sellers and you could buy anything from new wallets (I needed one badly co I bought one!) to hot rod parts to books and literature to antiques to almost any sort of car part you could ever want! Oh, and don't forget the car corral where there may be some very interesting cars are for sale. Unfortunately, this year wasn't a great one for interesting cars for sale!
It will literally take you a full day to make it through the entire meet at a normal pace. We usually take a break for lunch at the Butcher Block cafe after having our hands stamped for a no-charge reentry. Surprisingly, I usually find the best stuff after lunch, when the crowds have dwindled and I can get a better look at the merchandise.
What treasures did I see? See the images below!