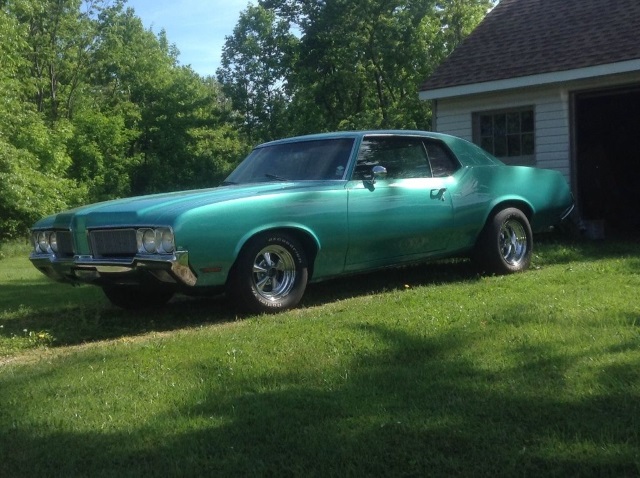 This nice looking 1970 Oldsmobile Cutlass Supreme represents one of the best collector car buys these days.



With a body like the Oldsmobile 442 (which had a horsepower rating of up to 370) this Cutlass has a 350 V8, Flo-Thru Ventilation, P/S, P/S and A/C with suspension upgrades and other nice goodies.
The great news is you can get a body exactly like the 442 with a much nicer-driving (albeit less powerful) base engine that will do just fine around town and on the highway, and will give you better gas mileage to boot!
A great alternative to expensive Chevelles of the era, the Oldsmobile Cutlass was a very popular car in its day, and the styling and performance has held up very well over the years.
While not a true "Muscle Car," the Cutlass still has above average performance for the era and they are plentiful and still affordable.
Click HERE to see more 1970 Olds Cutlasses