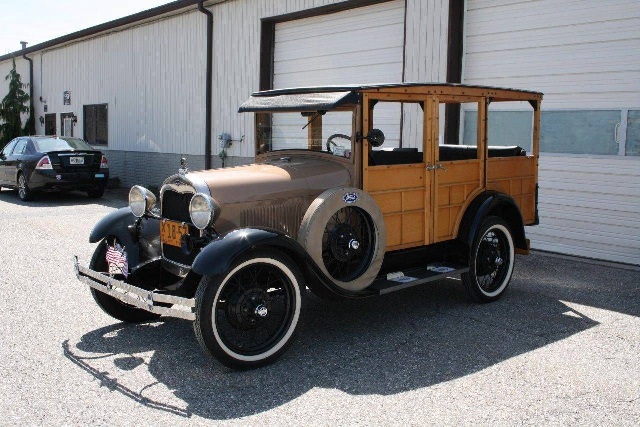 There isn't a better, more popular and more plentiful classic collectible car that the Ford Model A. And the Ford Model A Station Wagon is an icon of classic cars that is inexpensive to own and fun to have.
Good looking, practical and simple, the Model A Woody Wagon as shown here has tons of parts and club support. In fact, you could build an entire Woody Wagon from reproduced parts as long as you have a Model A cowl!
After the Ford Model T, the Model A was one of the first affordable classics.
Here's my own barn-find 1930 Ford Model A Station Wagon!
See More Ford Model A's HERE!