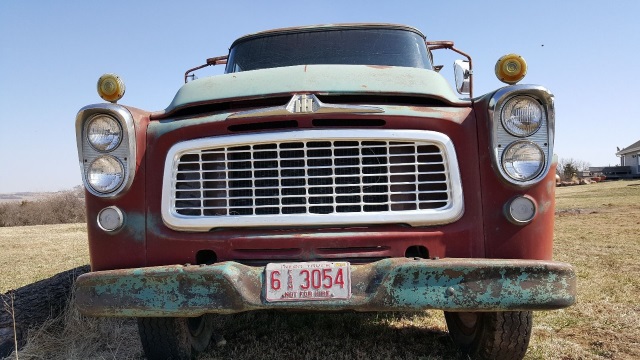 Here's a beautiful, hard-working 1959 International Harvester B162 dump truck from a farm in Valparaiso, Nebraska!
The B-line International trucks, introduced in 1959,  were a continuation of the successful  A-series, introduced in 1957.
With  Gross Vehicle Weight ratings ranging from 4,200 to 33,000 lb, these sturdy heavy haulers were up to the task of farm work without flinching!
The 1959 B series was the first to feature V8 engines – 304 and 345 cubic inches. This big guy has International's Diamond series inline six cylinder engine that was rugged, dependable and thrifty – all great attributes for farm use.
The International was very stylish for the latter half of the 1950's, and for a work truck, this was a very attractive truck for the period.
These old farm trucks are really gaining in popularity as their smaller, 1/2 ton counterparts have become quite pricey.
Even though the interior and exterior need work, this old dude has great "bones" and could really be a great start to a long-term International relationship!
Here's another International B Series truck – this one a half-ton. Not sure what year it is but looks to be late 1950's.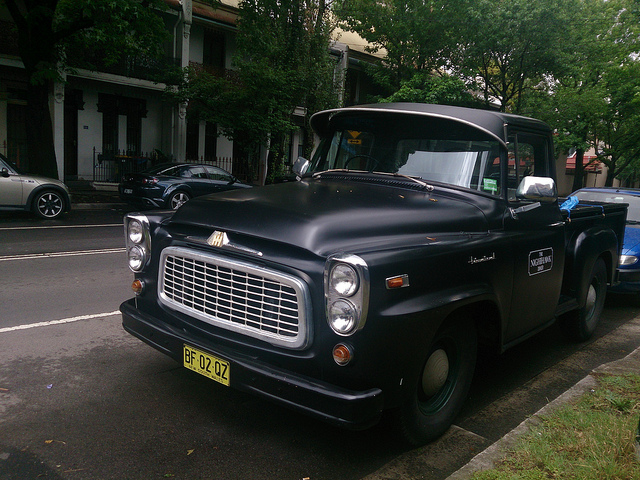 Thanks to fotosleuth for the use of the image!