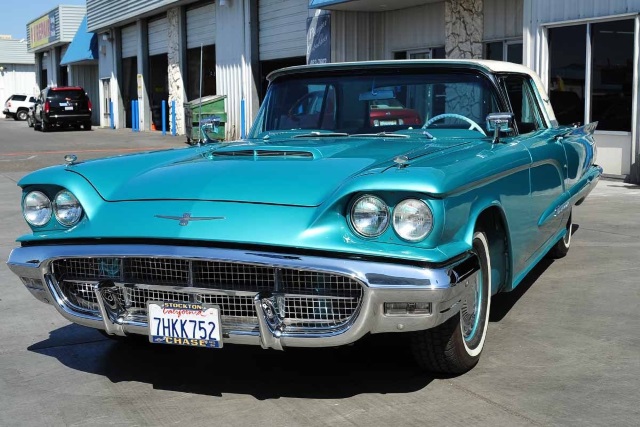 Except for the 1955 – 1957 Thunderbirds, my next T-bird favorite is the 1960 model year. Generally, I love the SquareBirds with their elegant and low styling and big, heavy chrome grilles and sharp lines, but the 1960 Thunderbird really seems to integrate the styling of these years best.
The great news for the 1958 – 1960 Thunderbirds is that they're not nearly expensive as their first-generation cousins. And, properly equipped (power steering, power brakes, etc.) these big 'Birds are as driveable as a modern car. In other words you needn't be afraid about taking these beauties to the streets if you like to drive your classics!
Big V8 power, style and Ford reliability & low prices – what's not to love about these beautiful Thunderbirds?
[wordbay]1960 Thunderbird[/wordbay]