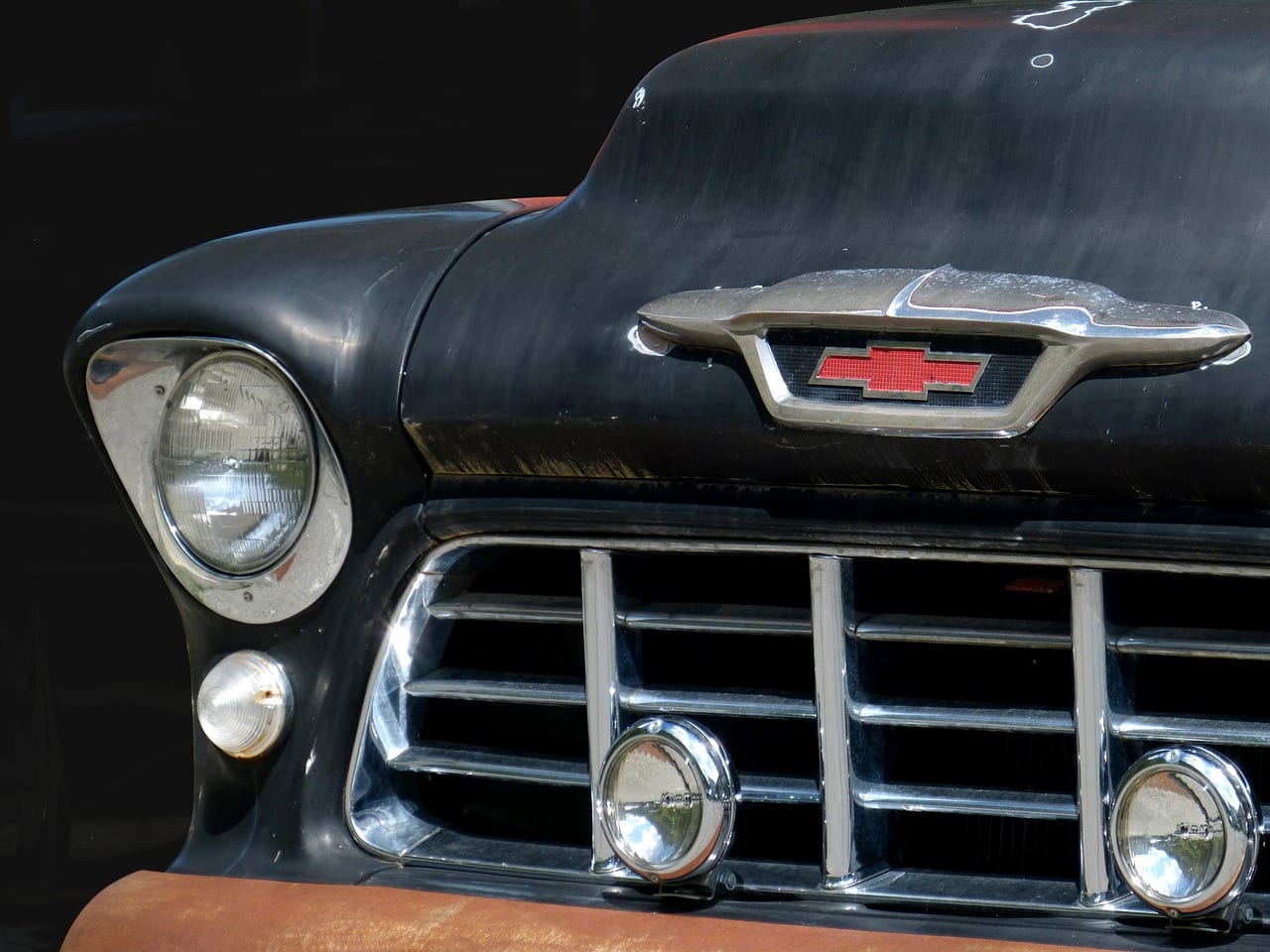 The 1955 Chevrolet Pickup has always been one of my favorites. I like the 1956 model as well because it pretty much looks the same as a 1955. In fact, I have a 1956 3100 shortbed Chevy pickup!
But, let's get into a little history here.
The 1955 Chevrolet pickup truck represents a significant chapter in American automotive history. It was part of Chevrolet's Task Force Series, which replaced the Advance Design trucks that had been in production since 1947. The 1955 model year marked the introduction of the second series, often referred to as the "55-2" to differentiate it from the earlier models produced in the same year. The new series introduced several design and mechanical changes that set it apart from its predecessors, as well as from competitors in the marketplace.
Design-wise, the 1955 Chevrolet pickup adopted a more modern, automotive-inspired look with a curved, one-piece windshield that provided better visibility and a more streamlined appearance. The front grille was broader and more substantial, making a strong visual statement. Inside the cabin, the dash design was updated, and additional features like a wraparound rear window and a 12-volt electrical system were introduced, marking departures from the more utilitarian design of previous models.
Mechanically, the 1955 Chevrolet pickup was offered with a choice of engines. The base engine was a 235-cubic-inch (3.9 L) inline-six, a reliable workhorse that had powered Chevrolet trucks for years. This engine produced approximately 123 horsepower and was known for its durability. In an industry first for pickup trucks, Chevrolet introduced the optional 265-cubic-inch (4.3 L) V8 small-block engine, which produced around 145 horsepower. This engine was a modified version of the one used in Chevrolet's passenger cars and provided significantly more power, making the truck more versatile and capable, especially for towing or hauling heavy loads.
Transmission options included a standard 3-speed manual "three on the tree" column-shifted transmission. A 4-speed manual was available as an option for those requiring greater control over the gear ratios, especially useful in work settings or for hauling. This was a period prior to the widespread adoption of automatic transmissions in pickup trucks, so all transmissions were manually operated.
The 1955 Chevrolet pickup was available in several configurations to cater to a wide range of needs. The half-ton model, also known as the 3100, was the most common and was primarily intended for light-duty work. Other variants included the three-quarter-ton 3600 and the one-ton 3800, which were designed for more heavy-duty applications and came with a longer wheelbase and higher payload capacities. Chevrolet also offered various body styles, including a traditional "step-side" with running boards and fenders that were separate from the cargo box, and a "fleetside" design that offered a more streamlined appearance with a wider cargo box.
Options and features were more plentiful than in previous models. Customers could choose from amenities like power steering, power brakes, and better-quality interior materials, thus allowing them to customize the vehicle for comfort as well as utility. These upgrades indicated a shift in the perception of pickup trucks from strictly utilitarian vehicles to more versatile, multipurpose machines that could be used for work and leisure alike.
In summary, the 1955 Chevrolet pickup introduced several pioneering features and options that influenced the design and functionality of American pickup trucks for years to come. Its blend of style, performance, and utility made it a popular choice and cemented its place in the annals of American automotive history.
---