The process of finding classic car parts can be difficult, especially if you have an unusual car or truck. The good news is there are many specialty companies out there that sell used, new and remanufactured parts for just about any car or truck you can imagine.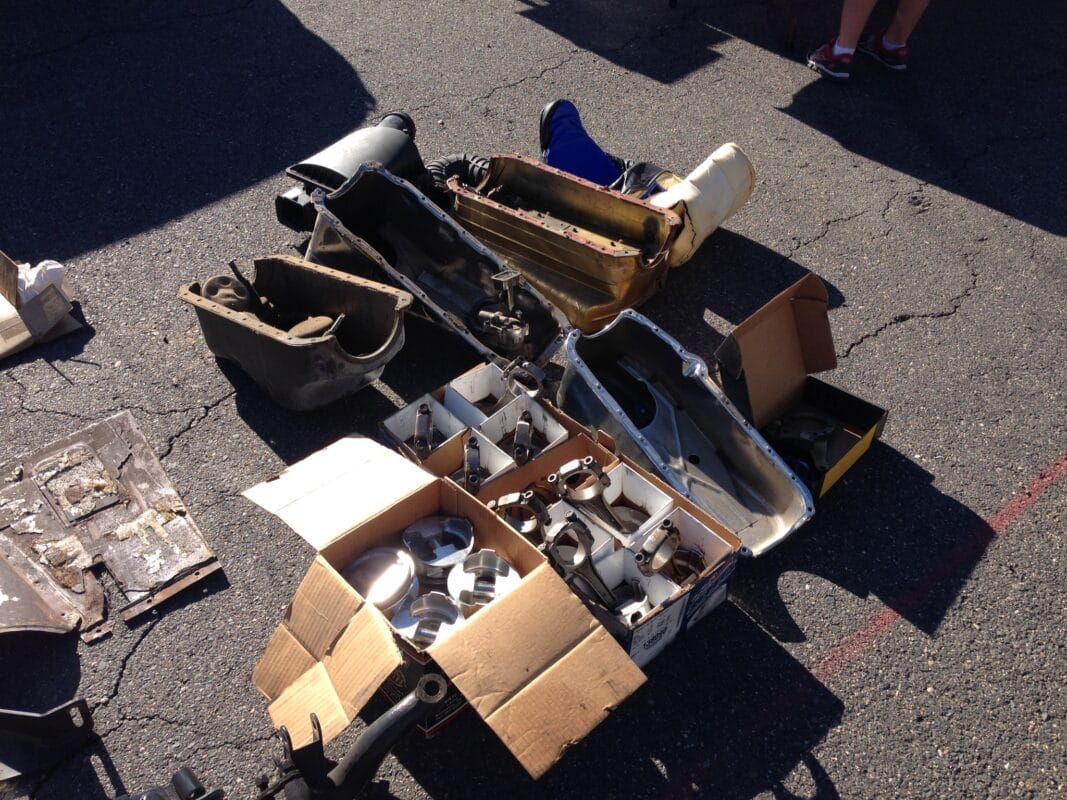 In order to find the correct part for your classic car or truck, you will have to know exactly what you need and how to use the power from the Internet to find it! I've found that, over the years, the internet has been the most useful tool for finding practically any part I need. I just need to know where to look!
In this article, I will share some tips on how to get the perfect vintage car parts for your vintage car or truck. I'll also show you some of my favorite parts suppliers!
Specialty Parts Sellers
First of all, if you search online, you will find that there are many websites that specialize in selling vintage car parts. These companies often have a list of most the classic cars parts that they have for sale. Most have an online catalog.
Many of these companies also have a number of articles listed that explain in detail about parts such as carburetors, engines, transmissions, generators, etc. Here is a great page with lots of information about the 1955 – 1957 Thunderbird – https://www.classictbird.com/ .
Car Restoration Companies
Another great way to find classic car parts is to find an antique car restoration company. Many times these companies will restore a classic vehicle to its original beauty. They use a variety of antique parts and sometimes have parts available or left over from a restoration.
Many times I've approached some of these companies and have come away with a part that I needed!.
Facebook Marketplace or Craigslist
A couple of great resources I've used in the past to find a vintage car part is to look in your local Facebook Marketplace or Craigslist. I've had some luck getting in touch with people who have parts I need by going a little out of my area.
For example, if I lived in Denver, CO I would choose a radius of 50 or even 100 miles around me in my search so as to have the best chance of locating the part I need. That might take me into Wyoming or even New Mexico but if it's a part I really need, a few hours of travel is hardly an inconvenience!
Ebay – Always A Great Choice
Ebay is a great option for finding the exact part you need. There are literally thousands of sellers on ebay who do a great job of identifying and presenting their inventory so you can determine the condition of the part.
Since there are so many parts available on ebay prices are usually very competitive and sellers will ship just about anything! Plus, if you don't see the part you need you can add a notification. With a notification, ebay will email you when the part you want comes up for sale! I've bought many parts this way and have had great luck finding and buying great parts on ebay.
Swap Meets And Car Shows
Car shows usually have a sellers area where there are lots of folks selling just about anything! Ans swap meets are for selling everything.
While there are literally thousands of car parts available, I've found that car shows and swap meets are usually a hit or miss for finding very specific parts that I need.
But, they are exciting in that you'll never know what you might find at a swap meet, and they are just plain fun to attend!
Most antique and vintage cars and trucks are beautiful pieces of machinery that took years to restore. And they take continual maintenance and hard work to keep them running. Even those that haven't been restored still need parts replaced from time to time.
And knowing where you can find vintage car parts for your collector car or truck can mean all the difference between a running car you can drive, vs. one that sits in your driveway?
Here's one of the largest swap meets in Colorado – the Tri-State Swap Meet.
My List Of Favorite Suppliers