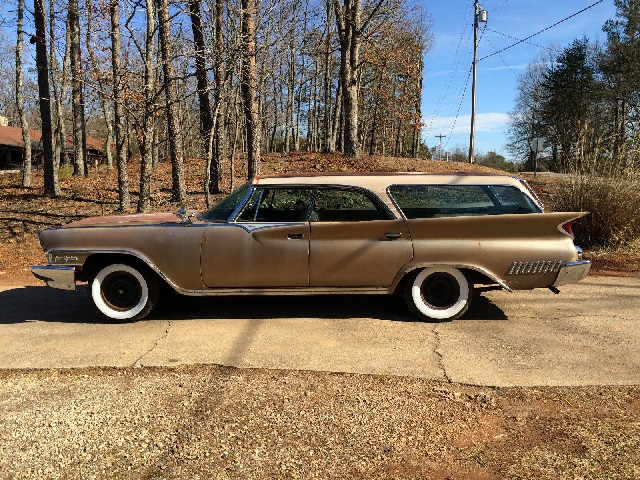 If you're a station wagon person, then you'll love the Chrysler hardtop wagons of the late 1950's and early 1960's. If you're a Chrysler lover – then you'll like this 1961 Chrysler New Yorker Station Wagon even more!



Probably one of the rarest of rare cars, this 1961 Chrysler New Yorker Station Wagon is a 4-door hardtop wagon. Only 671 New Yorker 6 passenger 4-door hardtops were made in 1961, in addition to 760 9 passenger wagons for that year. Which makes these wagons almost as rare as the 300 or even the convertible!
Contrary to its competitors, Chrysler kept making very small quantities of 4-door hardtop wagons through 1964.
With big V8 power and all the comforts of a modern car, these old hardtop wagons are tops in collector circles! This car could have had the 413 cubic inch V8 of 350 horsepower, or maybe had the new 361 cubic inch V8 of 265 horsepower. Either engine would be just fine, with lots of torque and excellent reliability.
Click HERE to see more 1961 Chryslers now!