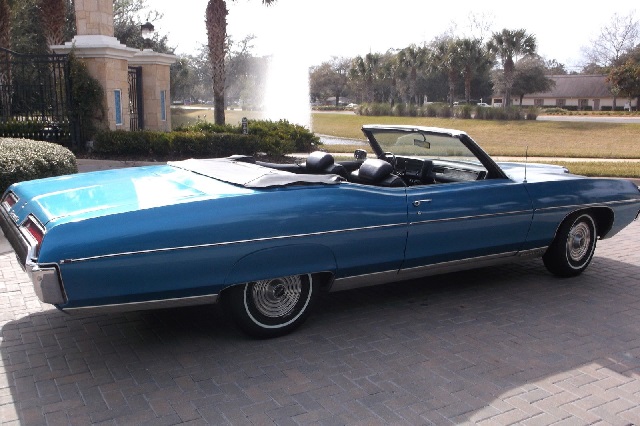 A Pontiac Bonneville convertible from the 1960's is a time-tested affordable collectible that can add a ton of joy to your life!
They are sturdy and attractive great-driving road cars that are simple to work on and not fussy to own. And the great news – they're not expensive to own! If you have a hankering for a great '60's American cruiser, the Pontiac Bonneville and Catalina in any configuration are extremely satisfying automobiles to own.



This is part of the 4th generation of Bonnevilles that debuted in 1965 and came in a variety of body styles including 4 and 2-door hardtops, 4-door sedan and station wagon.
And that's with a Pontiac 389 c.i. engine rated at 325 horsepower and 387 ft-lbs of torque with 3-speed automatic transmission. I'll bet most of these big Bonnie's came pretty much loaded with accessories like power top, power steering, power brakes, power windows and seat and air conditioning. You could even get a 4-speed manual transmission!
These were big cars, with a 124″ wheelbase and a curb weight of almost 4,400 lbs. Still, the Bonnie was a capable performer, getting to 60 miles per hour from a standstill in under 10 seconds.
The best news is these Pontiac droptops don't have to cost an arm and a leg! These big cruisers are holding their own pricewise – click HERE to see the Hagerty price data. According to Hagerty, the average value for a 1969 Bonneville convertible in #3 condition is $17,500!
Why not consider a Pontiac Bonneville convertible – or even a Catalina hardtop or convertible?