This is the question I hear most of all – "Where can you find old cars?"
For those of us who may not have all the money (and time) in the world, we do have some very nice options available, thanks to the internet.
Just 20 years ago, we had very limited options to find old cars. We could;
Buy a newspaper and search the classifieds
Go to the corner 7-11 and grab a Thrifty Nickel or other local classified ad paper
Go to a car auction in town
Drive through the streets and alleys in town looking to find old cars
Talk to family, friends and neighbors about what was to become of Aunt Martha's '63 Plymouth
Subscribe to a magazine like Hemmings motor news and manually sift through thousands of listings.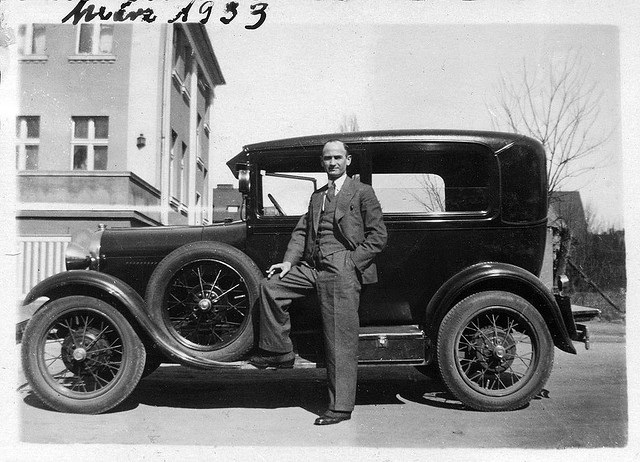 And then there was this thing called the internet. It started with services like AOL with chat boards & chat rooms, places where you could easily talk to people thousands of miles away, and scour multiple for-sale boards for old cars. A great step forward, but still a bit unorganized.
And then, in 1995 a little auction website called eBay.com was introduced. It took a few years to catch on but I remember looking at the thousands of well-organized old cars for sale online as early as the late 1990's. eBay was fantastic!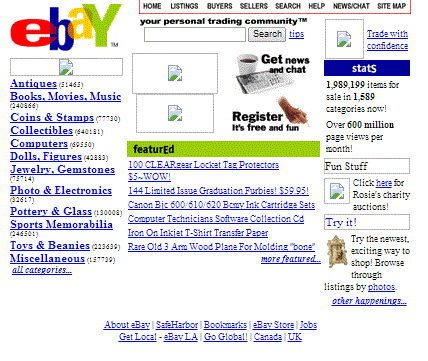 On eBay you could search for old cars (well, practically anything, really) by price, location – whatever! I bought and sold on eBay quite a lot from the start – still do!
1995 must've been a magical year because craigslist.org was also hatched in 1995. craigslist began as an email distribution list to friends featuring local events in the San Francisco Bay area. craigslist.org expanded to other US cities in 2000 and currently services 50 countries!
Of course, you should consider other online sites to find old cars such as the online version of Hemmings, autotrader.com (although they've become an online directory for local car dealers) and a few others. But the major places to find old cars remains eBay.com and craigslist.
eBay.com has really turned into a great place to buy and sell old cars, mainly because they have very strict rules for buyers and sellers. These rules help make certain that, as a buyer, you're dealing with sellers who are honest and have great reputations (reputations that you can see) so you'll have confidence buying a car through eBay.com.
craigslist.org is a LOT less policed as craigslist.org has become somewhat notorious for scammers and the like. This doesn't mean I would discount craigslist.org – quite the contrary. I encourage ALL buyers of old cars online to THOROUGHLY research and examine each car you're thinking of buying. The sheer volume of old cars for sale on craigslist.org is made possible by no fees to list your car (for individual, private sellers, that is). And this policy ensures that you will see the maximum amount of cars of all types listed at any given hour of any day. If you don't see what you're looking for – wait 15 minutes and refresh your screen!
[wordbay]1957 chevrolet bel air[/wordbay]
eBay does charge sales fees, and their process does make transactions MUCH safer for buyer and seller alike. You could say the quality of transactions will be higher on eBay.com because of their fees and the resultant control they have of their sellers & buyers.
There's really no mystery where to find old cars these days – the action is definitely online. Before you buy or sell, make sure you do your due-dilligence so you know exactly what you're getting into, and all parties will have a great experience!