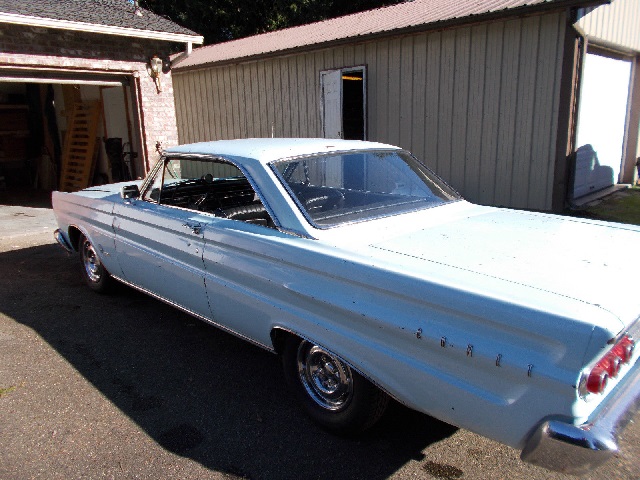 Here's an affordable collector that's often overlooked – the Mercury Comet Cyclone! Every bit the performer the Mustang is, the Cyclone may not have the classic long hood short deck profile but it has everything else a pocket muscle car needs. A 289 V8 (should be a 260?) and a 4-speed transmission makes this car a rocket – a rocket that's relatively easy on gas too!
The Mercury Comet Was An Economy Car
The Comet started life as an upgraded Ford Falcon economy car, albeit with a longer wheelbase (114″ vs 109.5 for the Falcon) and upgraded appointments – because it was a Mercury!
Mercury Comet Engines
Most Comets came with a 170 cubic inch 6 cylinder engine and a 3-speed manual transmission standard for 1964. Thankfully, the 144 cubic inch 6 from the previous years was dropped.
The Ford 260 small block v8 engine was available in early 1964, replaced by the famous 289 engine, the same one that powers our featured car.
The Comet's fastback roofline that you see here was so successful it was used on the Falcon roofline as well. Still looks nice and crisp today!