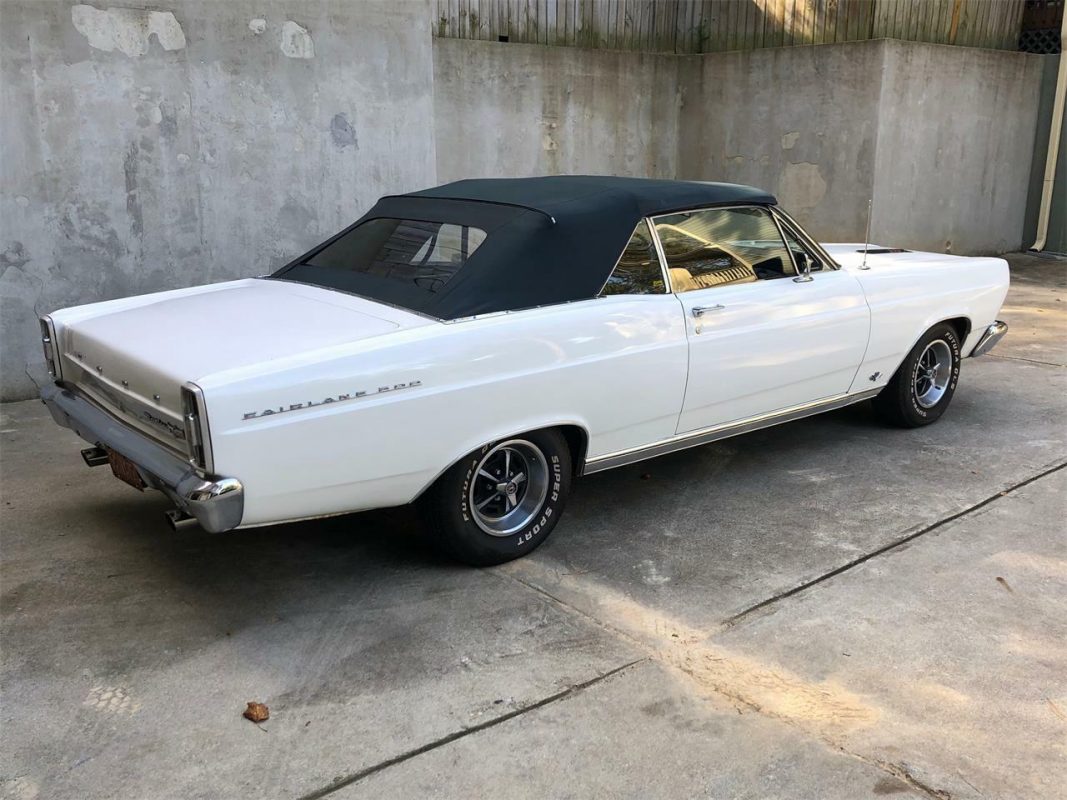 The Ford Fairlane, made by Ford from 1955 to 1970, gets its name from Henry Ford's estate near Dearborn, MI, Fair Lane.
Now, let's get to this car!
While the first Fairlanes were full-size cars, this fifth generation Fairlane was a mid-sized car with a 115.5″ wheelbase, which slotted it nicely in between the full-sized Fords and the compact Falcon. The smaller size also put the 1966 Fairlane in direct competition with the General Motors A-body "senior compacts" (Chevelle, Tempest/Lemans, Cutlass & Buisk Skylark) and the Dodge Custom 880 and even the compact AMC Rambler!
For 1966, like the car you see here, the Fairlane was updated to match the full-sized Fords, complete the stacked vertical headlights and a wide grille.
Engines
The 200 cubic inch 6 cylinder was the base engine (could you imagine how slow this car would be with that tiny 6?). The smallest V8 you could get was the famous 289 cubic inch 2 bbl.
The GT version came with a 390 V8 with 335 horsepower, and the GTA version came with the newly introduced Sport Shift Cruise-O-Matic automatic transmission.
This Fairlane 500 Convertible
This particular Fairlane 500 Convertible comes with the 390 V8, and while not a GT or a GTA, it does have automatic transmission, power brakes and power steering. It also has a power top!